Do you belong to people who travel often, are often on the road and try to eat well while traveling? Today we suggest how to stick to your diet plan during trips.
If your life is a constant trip, you can barely unpack the suitcase, pack it again, you sleep in hotels more often than in your own bed - this article is for you. Here are 10 tips to help you stick to your diet during frequent journeys.
Tip 1 - Eat before leaving home / hotel
When we know that our journey will last a few hours, be sure to eat a full-fledged meal just before leaving home and setting off on the road. Eating the last meal before leaving home, we will avoid throwing ourselves into completely random products (and we often end in some kind of fast-food by the road unfortunately) when we are hungry.
Tip 2 - Pack the food on the road
If you are waiting for a longer journey, pack the food on the road. Prepare a wholemeal bread sandwich with roasted/smoked meat and vegetables or oatmeal with a source of protein (yoghurt for example), nuts and fruit. These meals are easy and quick to prepare, as well as not very problematic when taking on a journey.
You can also take a fruit and a small packet of nuts or a protein bar. Don't forget to put a bottle of mineral water in your bag.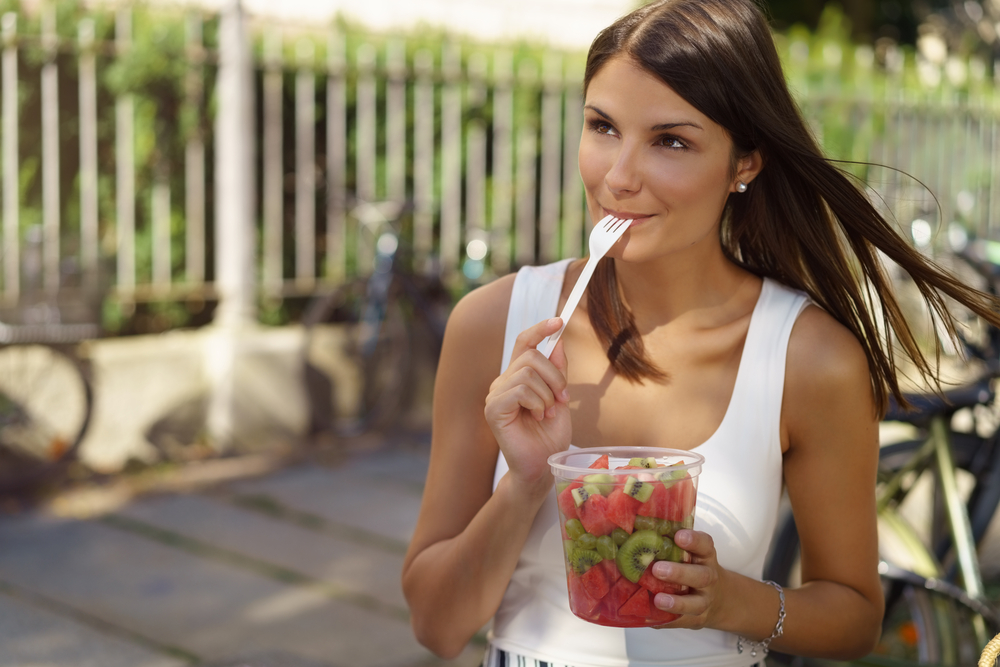 Tip 3 - Take extra snacks
If you travel often, you know that delays, traffic jams etc. are common. It is worth being prepared for such an eventuality. Put the extra apple and a pack of nuts or a protein bar in your bag again. Thanks to them, in the event of a prolonged journey, you will avoid eating cookies from the machine.
Tip 4 - Don't forget about the protein supplement
Always take a protein supplement and a shaker when you go on a journey . Often a very valuable protein source at switches. A portion of protein supplement can be a great help, and often a godsend. When traveling, small, disposable sachets with a portion of protein supplement will be great.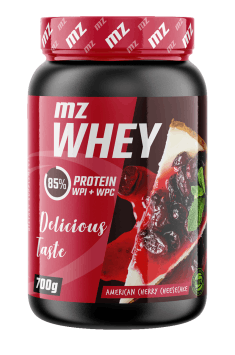 Tip 5 - Take your own set of dishes and cutlery
Sometimes it is enough to buy cottage cheese, cherry tomatoes and whole grain bread roll. However, it is hard to eat cottage cheese without cutlery. We do not urge you to bring porcelain cutlery and cutlery sets. However, plastic sets for traveling will be a great solution. They are light, take up little space and will certainly make eating out easier.
Tip 6 - Eat breakfast at the hotel
When we are out all day, breakfast can be the most important and key meal of the day. In most hotels you can have a valuable and tasty breakfast. It is worth using it. Usually, the offer includes various forms of eggs, bread, fresh vegetables and fruits, oatmeal and natural yogurt, as well as coffee.
Choose scrambled eggs or boiled eggs, wholemeal bread, lean meats, vegetables and fruit. Scrambled eggs in butter accompanied by fresh vegetables and wholemeal bread is a balanced, filling meal.
Tip 7 - Find a local grocery store
Once you get there, your priority should be to locate a local grocery store where you can buy some necessary products, including oatmeal, mineral water, whole grain bread, country cheese, and fresh fruit. Access to these types of products will greatly facilitate your diet.
Tip 8 – Have a dinner at the restaurant
If you have an influence on choosing the place where you will eat your meal, browse the previously available places and choose those that offer healthy meals, give up fast food . Bet on dishes consisting of lean meat or fish or seafood. Make sure your meal includes fresh or cooked vegetables. Avoid sauces of unknown composition and meat and fish in coatings. Choose rice, cereal, pasta or boiled potatoes. Give up fries and other deep fried products.
Tip 9 - Choose a room with a fridge
Many hotels have small refrigerators as standard in the room. If you have a fridge in the hotel, you can take almost anything. From roasted meat, through smoked fish, country cheese, to fresh vegetables. In combination with rice wafers or wholemeal bread, you can easily compose a full-fledged meal with these products.
Tip 10 - Plan ahead
This is the last and most important advice of all the above. Always try to plan your meals in advance. Consider how many hours you go out, include possible delays. Plan a meal before going out, think about where to eat dinner, find places where you can buy the necessary products. Don't be surprised and off balance. When you prepare an initial plan of action, it will be easier for you to stick to the diet and not succumb to accidental, caloric and unhealthy products.
Summarizing
If we plan the trip properly, we can successfully eat a healthy and rational diet. Even long hours spent on the train, car and plane will not be scary if we prepare ourselves for them. Living on a continuous journey does not have to mean consuming random products. Remember that the most important thing is to have a plan.
Tags: slimming snacks, travel food