And another one we could say! We are still trying to expand our range of confident and professionally checked products. And that's why we can add Yohimbine HCl from Labolic Labs to the list of supplements tested by an independent laboratory. Below we are presenting the results of this test!
Yohimbine in nutshell
We are talking about Yohimbine nearly on monthly routine (we have covered yohimbine on its own, its combination with Icariin we are also receiving questions about it at nearly daily routine. So, let's summarize it.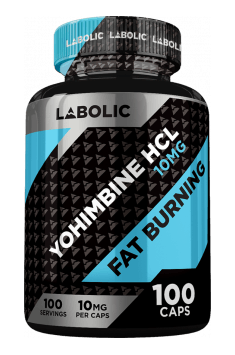 Yohimbine is a compound found in a bark of kind of African tree (Pausinystalia Yohimbe), which is highly effective substance in accelerating metabolism, fat burning processes and acts as an aphrodisiac (such effective one, that is checked in the comparison to actual drugs counteracting libido problems!). Of course its highly shortened description of Yohimbine but it got works done for our review.
Labolic Labs
Labolic is a pretty new brand which came upon the market with the proposition of BPC-157 in a stable form, which allows it supplementation in oral form, rather than typical injection form. We have covered its review before also!
Because its pretty fresh label on the market we are trying to cover its legality on our own, o not believe only in producer insurance. And the effects of our work can be seen below!
Results of Labolic Labs test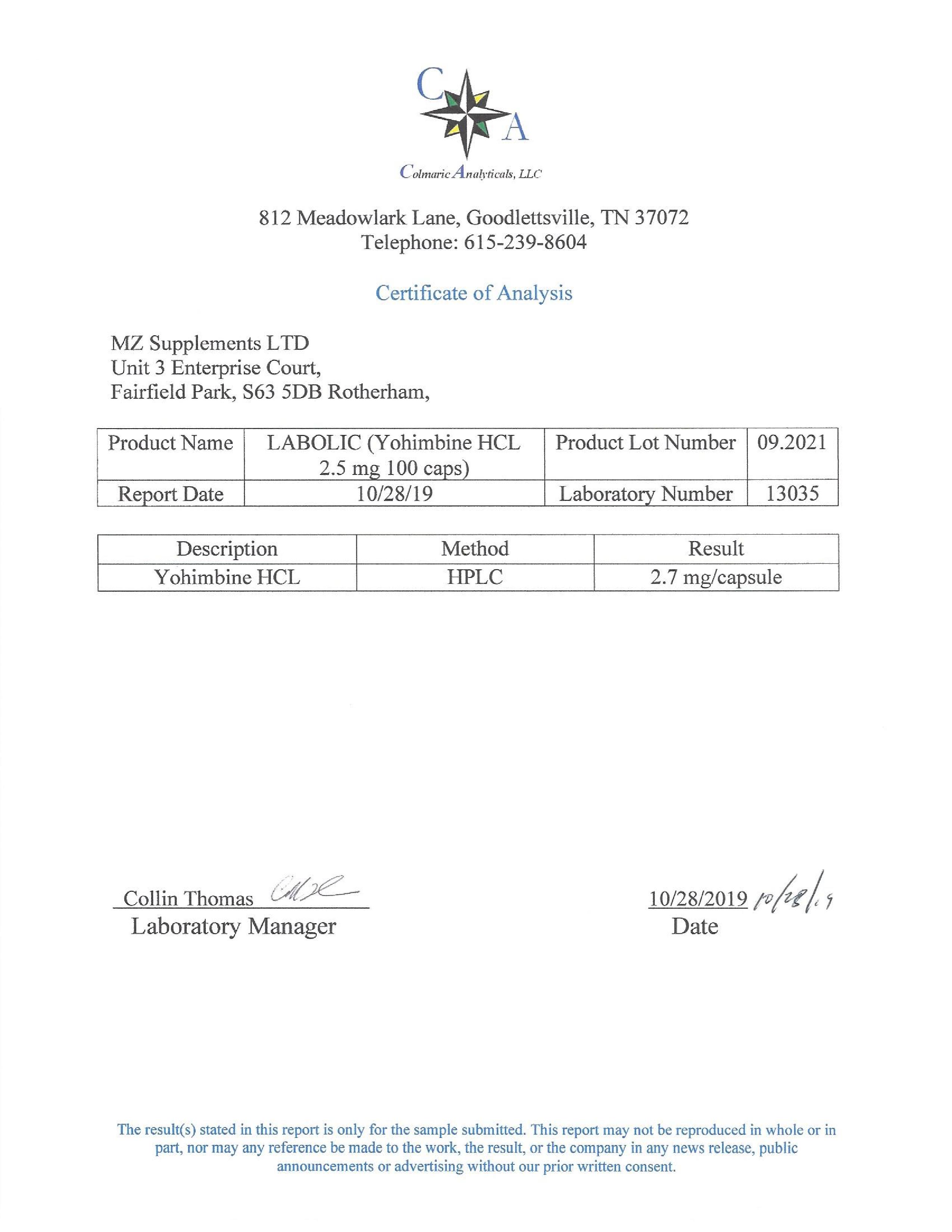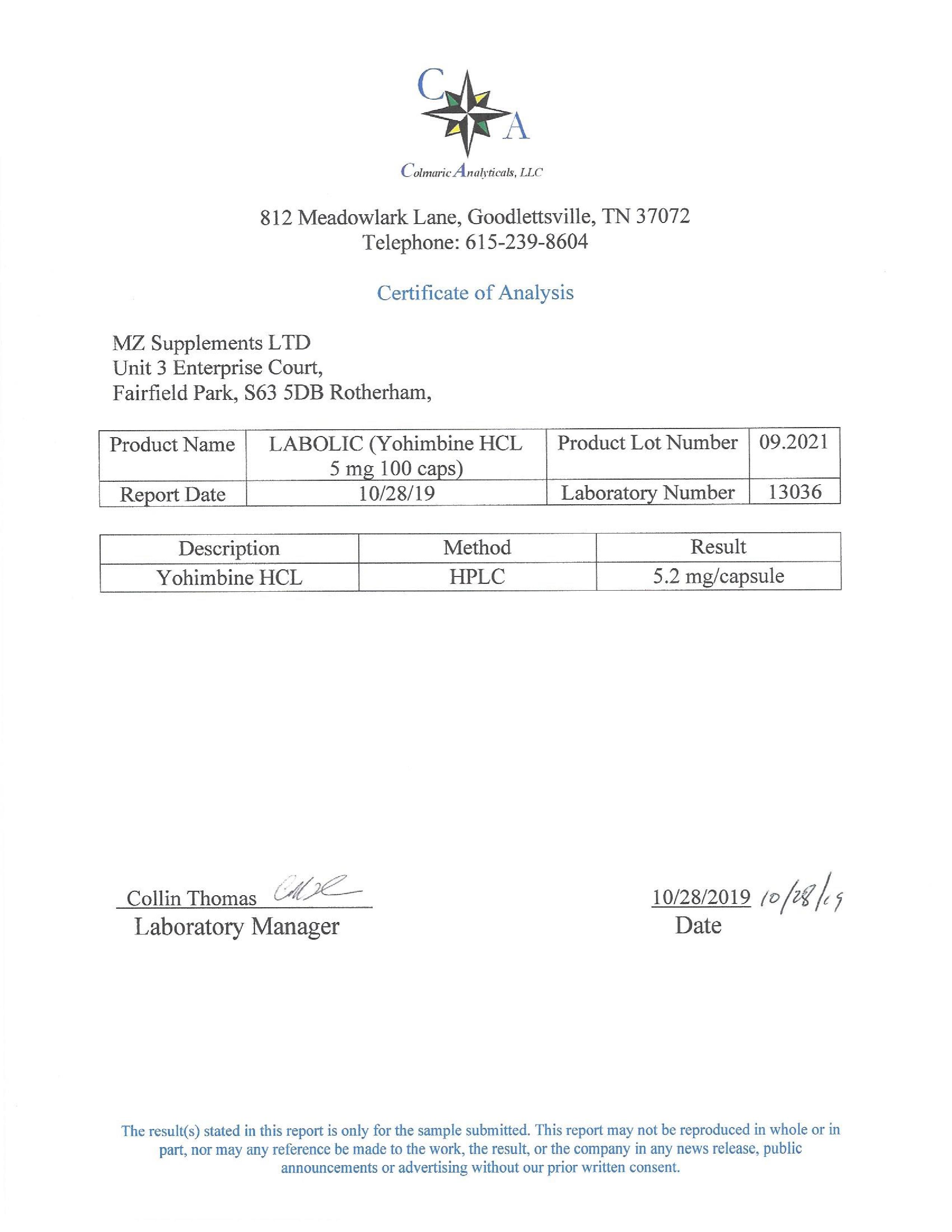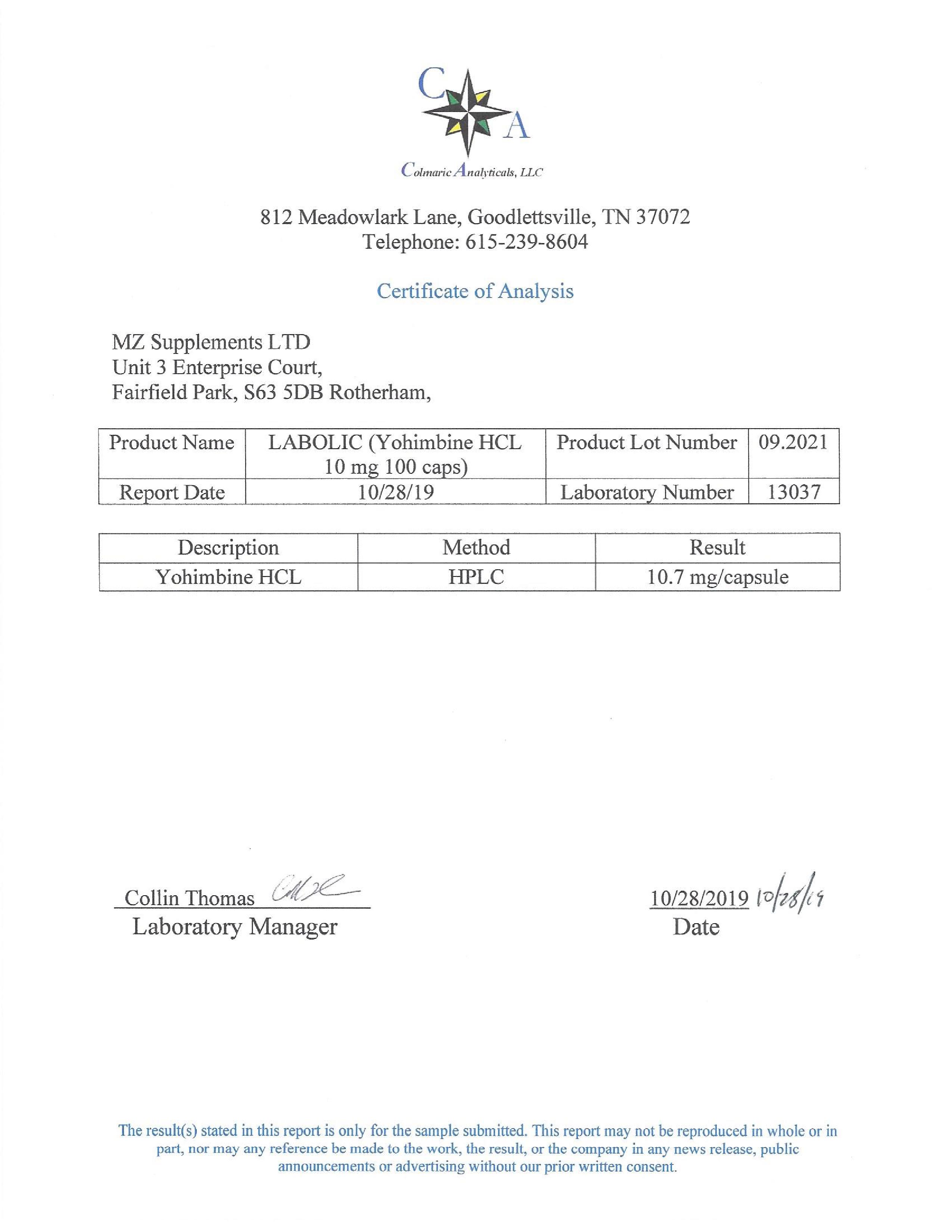 As you can see in every case, the actual content of active substance was higher than the content reported by the manufacturer! It shows, that it is not the next low-grade product which wants to only grab more cash. If you are looking for substantial help in losing some of your fat tissue - Labolic Yohimbine HCl will surely help you with that!
Tags: labolic, labs, supplements review, yohimbine, Yohimbine HCl