Magnesium threonate is an extremely interesting form in terms of its effects on cognitive function. We have tried to describe this form of magnesium more widely here. However, it is worth quoting the most important features that support the sense of its supplementation.
Magnesium threonate supplementation benefits :
Helps to regenerate neuronal connections
It improves short-term and long-term memory
Optimizes the work of the nervous system
Supports cognitive functions and brain regeneration
As the only form of magnesium, it crosses the blood-brain barrier
As you can see this is not an ordinary form of magnesium. Its beneficial effects are documented in many scientific papers. This allows you to prove effects on the human body. Aiming at the benefit of our clients, we decided to verify whether one of the market products really has this special magnesium in its composition, despite the label declaration. We commissioned a test of Apollo's Hegemony Magnesium L-Threonate in an accredited laboratory.
The results are published on our infographic below, and a detailed examination can be viewed right below it.
Test results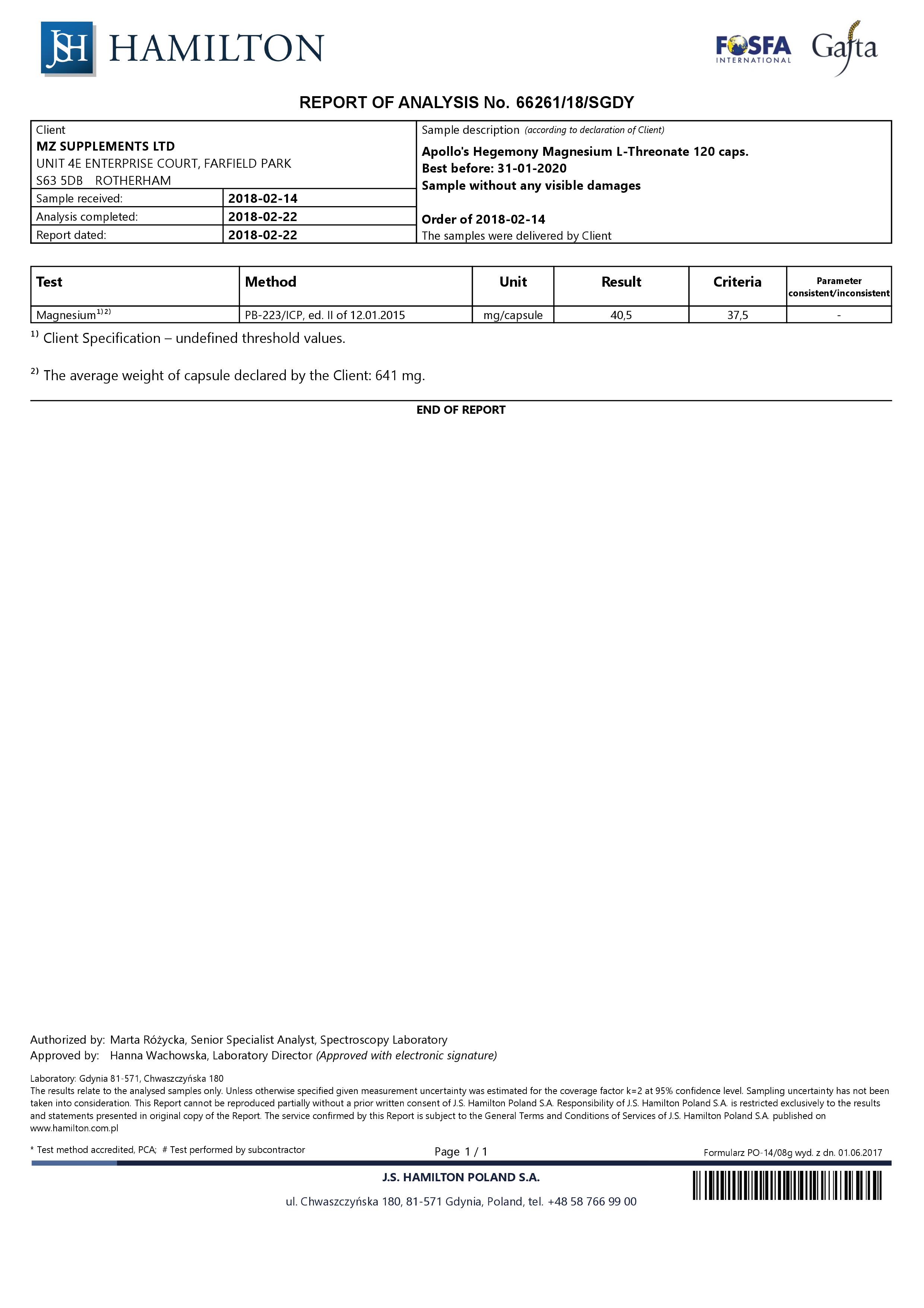 The criteria are 37.5 mg magnesium in one capsule. The analysis below shows that this amount is confirmed, and even there is a small allowance in the amount of +3 mg (in total 40.5 mg).
Tags: apollo, apollo hegemony, magnesium L-threonate, supplements review