In the first entry, we presented a study of Fish Oil on the actual content of EPA and DHA and the amount of heavy metals. The results can be checked here. In this article we will present a study of another product - Vitamin D3 on the content of cholecalciferol.
Why Vitamin D3?
Due to our geographical location and the climate, we are exposed to deficiencies in this vitamin. The survey of one of the health portals shows that nearly 11% of the population accepts or declares a willingness to take vitamin D3 in the form of a supplement. This topic is no stranger to producers of dietary supplements and many of them have recently introduced this type of preparation into their offer. Of course, these are products of different quality, hence their verification will be very useful.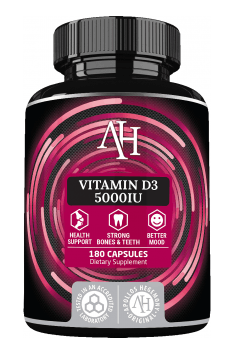 Fraud or limited trust?
Independent reports on the quality of dietary supplements appear annually. Many of them report the content of the ingredients in a quantity inconsistent with the declaration on the label. Of course, this is the amount to the disadvantage of the customer. When buying a supplement, we want to be sure that we eat at least as much as it appears on the label, in the end we pay for, for example, 2000 IU, not for 1900 ...
Product inspection
Aiming at the good of our clients and the widening consumer awareness about the quality of dietary supplements, we decided to ask J.S. Hamilton Poland S.A. to verify the composition of the product Vitamin D3 5000 IU.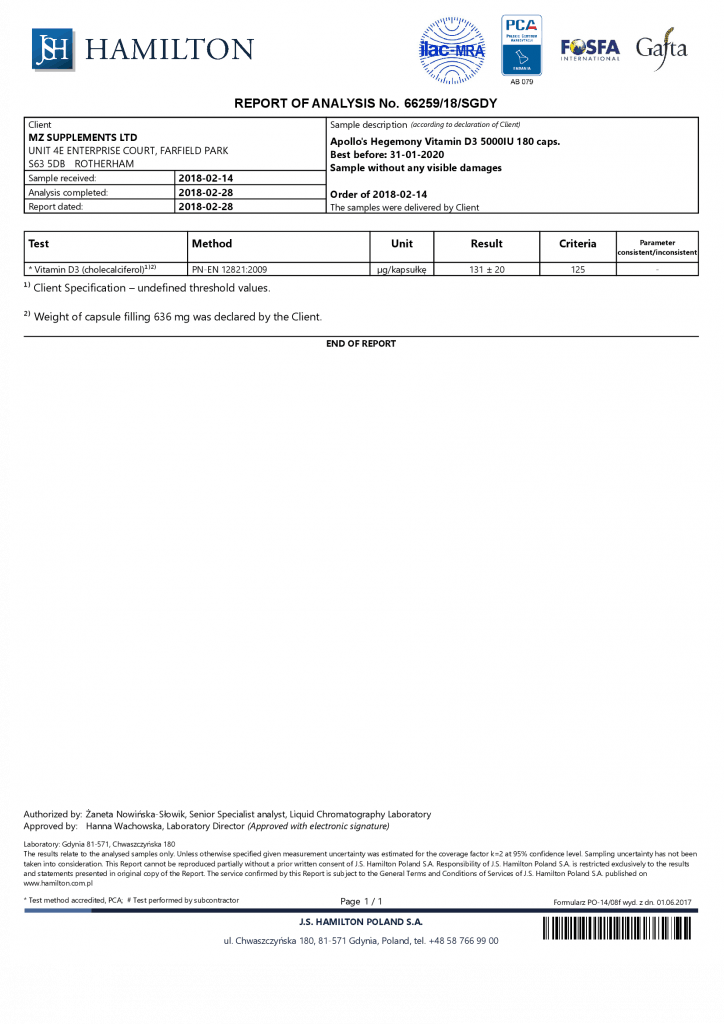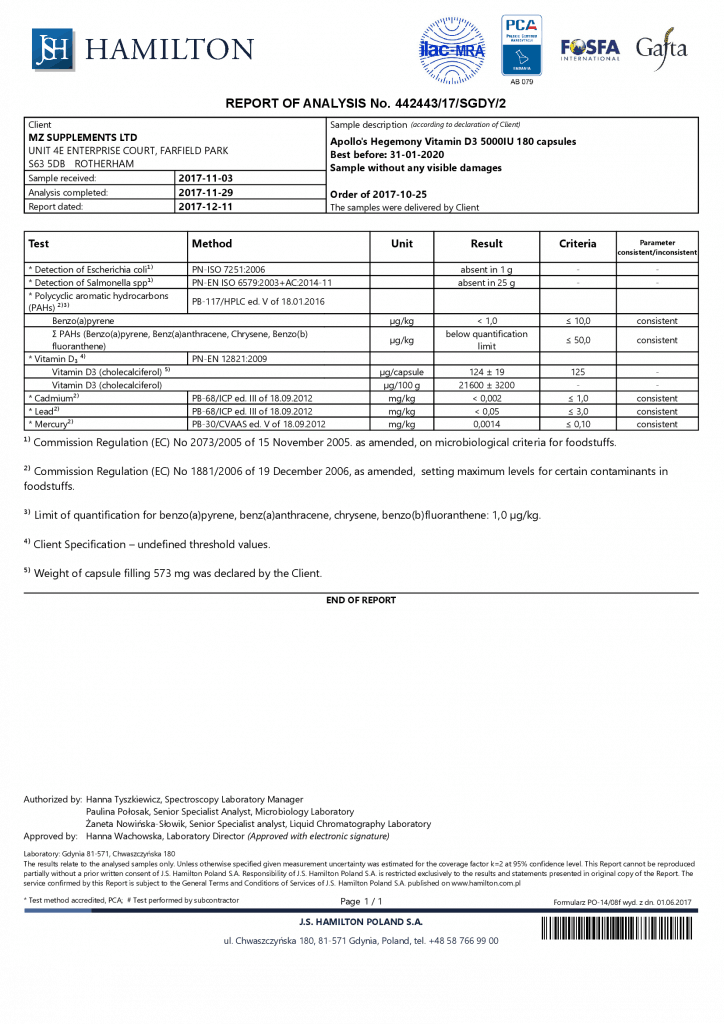 Results
The attached study shows the result on the content of cholecalciferol - 131 mcg. When buying a Vitamin D3 product, we get by 4.8% more than the label declares!
Tags: apollo's hegemony, d3, review, supplements review, vitamin, vitamin d, vitamin d3