When we buy a protein supplement, we trust the information in the product description on the website or we peek at the label to make sure how much protein can be found in it. As we all know the label will accept anything, but to show the quality of our products we have been verifying the content of them for some time now. Confirmation of the amount of valuable protein is a high quality indicator for protein supplements, in this case, we took under the scoop our isolate.
Why do we need protein?
Protein is the key ingredient in our food. Some diets exclude carbohydrates completely or limit fats to a large extent. However, for any diet designed to improve the health and composition of our bodies, it is suggested that we maintain, or even increase, our protein intake (not counting diets for kidney disorders, which must be low in protein).
Protein is the basic building block of our tissues, plays a huge number of functions, which can not be listed briefly. We can say with great certainty that without protein, good health is almost impossible to achieve.
Why choose an isolate?
Protein supplements are often recommended as an interesting way to diversify your diet in a healthy and tasty way. They are very versatile - they can be the basis of a meal (as a protein shake for example) or an addition to many dishes (for example as an addition to flour when baking cakes or pancakes). In either case, we not only increase our daily protein intake but also increase the taste of our meals.
However, why choose whey protein isolate at all, which is often more expensive than ordinary concentrates and at first glance does not differ from them? The devil is in the details, namely the degree of purity of the raw material.
In the case of concentrates, we have to agree on the unnecessary addition of fats and carbohydrates. Of course, there are better and worse concentrates, however, they always contain some of these ingredients, due to a lower degree of purity than isolates. This also often rules out their use if you are allergic to the milk sugar lactose.
In the case of whey protein isolate this problem is avoided - thanks to better processing of the raw material (whey) we obtain a product containing negligible values of fats and carbohydrates, thanks to which it shows better assimilability and a higher amount of protein per product portion which, as a result, increases the effectiveness of supplementation. Isolates also allow people who avoid lactose to enjoy the benefits of protein supplements.
MZ Store Isolate
As a store, we vouch for the quality of our products with our reputation. Under no circumstances can we afford to cut corners that could negatively affect the satisfaction of our customers. That's why we regularly test our products to confirm their quality and label conformity.
We did the same with our new whey protein isolate - MZ Store Isolate, the test of which is presented below.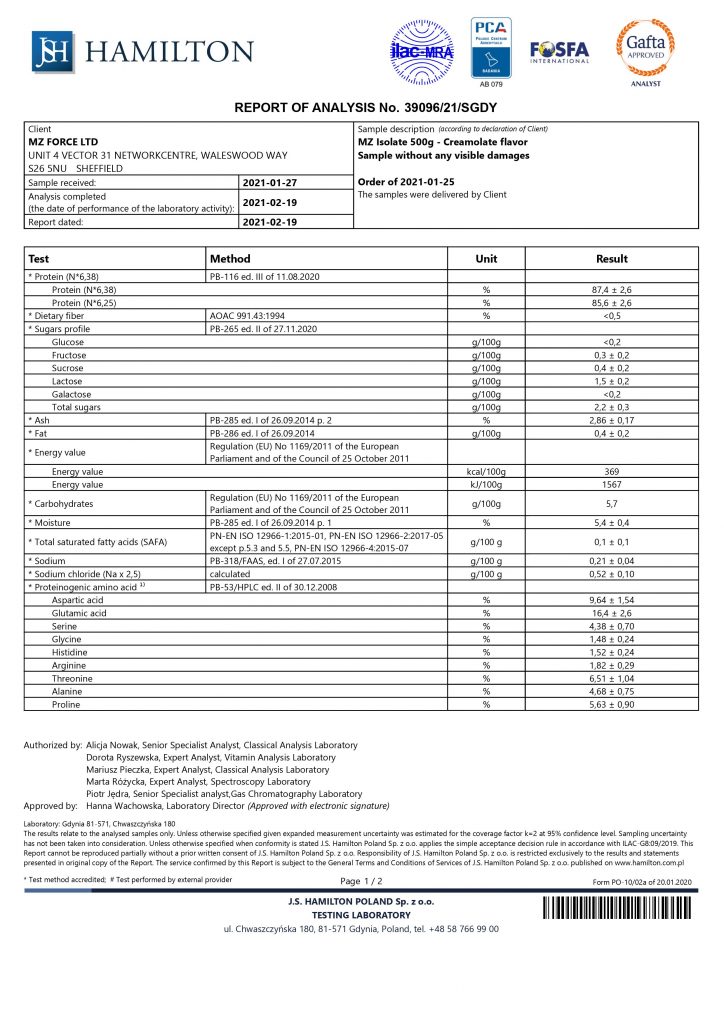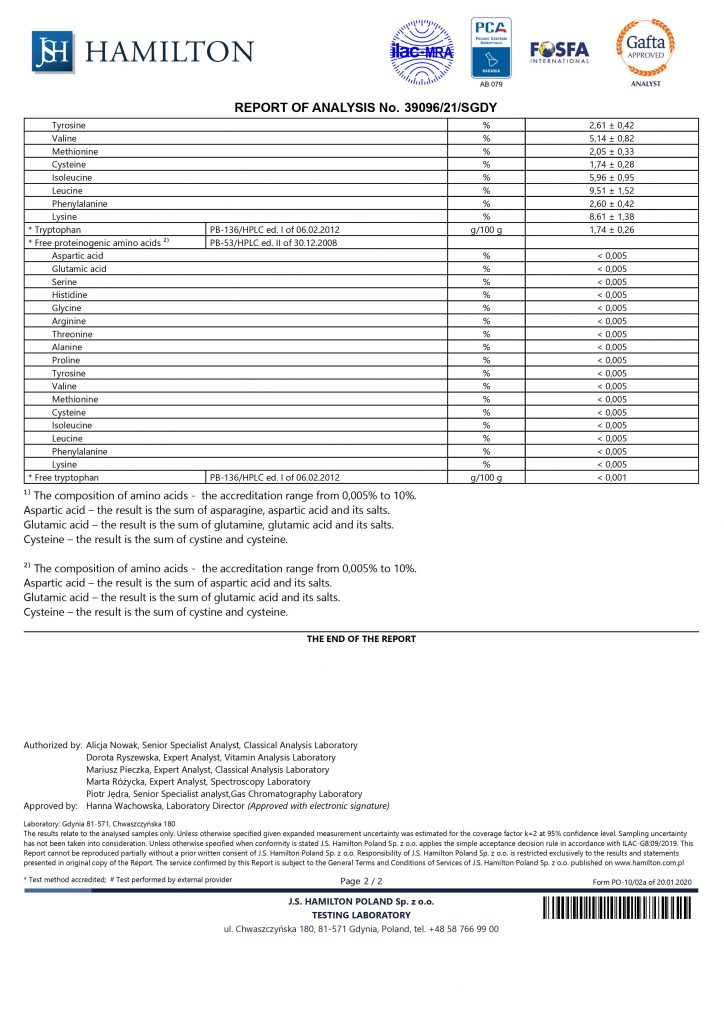 As before, there were no surprises. The product contains the amount of protein declared on the label and according to the raw material certificate.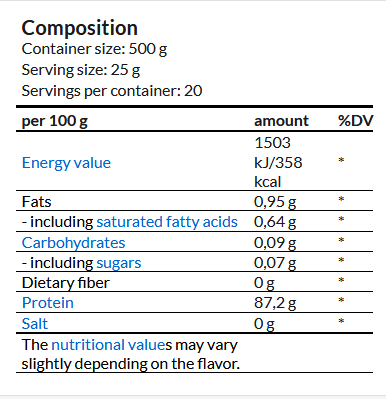 Summary
This test proves the superior quality of our isolate. So if you're looking for an effective protein supplement, based on a whey protein isolate of high purity, in one of 5 unique flavors - Mango, Gingerbread, Rich Chocolate, White Chocolate, or Cream - at an affordable price, MZ Store Isolate should take place in your kitchen!
Tags: isolate, mz store, whey protein isolate, wpi