Omega-3 fatty acids have recently been a very popular dietary supplement. Their presence in our diet is necessary to enjoy good health. Among the preparations on the market, many have different amounts of declared values ​​of individual fatty acids, we decided to publish the results of research on our new self-branded Omega-3 supplement.
What to check in Omega 3 supplements
It is worth paying attention to the amount of EPA and DHA, or eicosapentaenoic acid and docosahexaenoic acid - these are two long-chain fatty acids belonging to the group of essential unsaturated fatty acids (EFA). They play an important role in maintaining our body in good condition. The most important is the influence of DHA on the condition of the brain and eyes. They are also necessary for the health of our heart. Having a view on the benefits of supplementation with omega-3 acids, it is worth looking at not only the label but also the product content (of course, laboratory analysis will be necessary). We made it and below we present detailed results.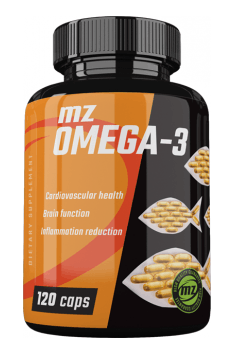 If you are interested in researching other dietary supplements – check our other reviews.
Full product composition analysis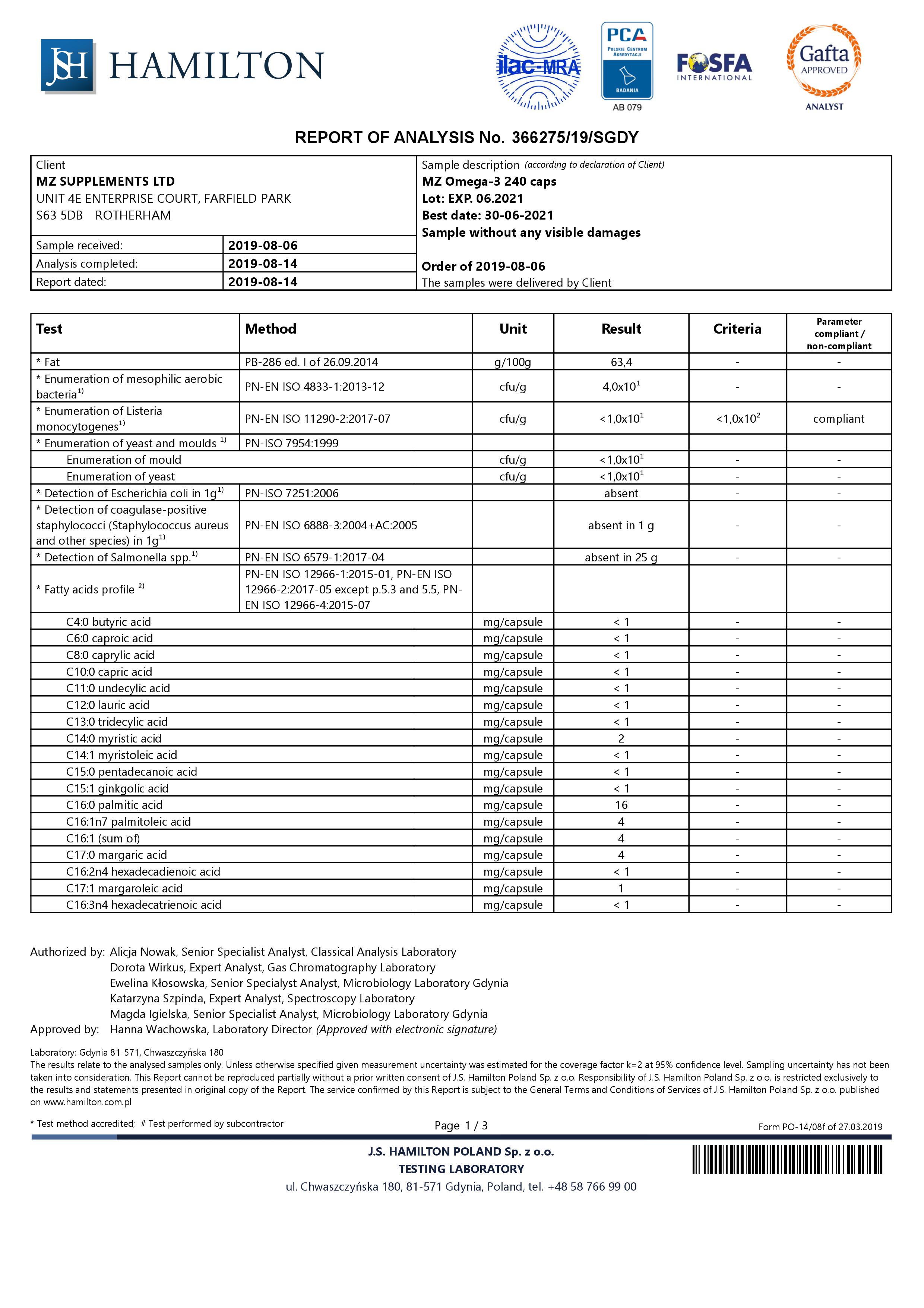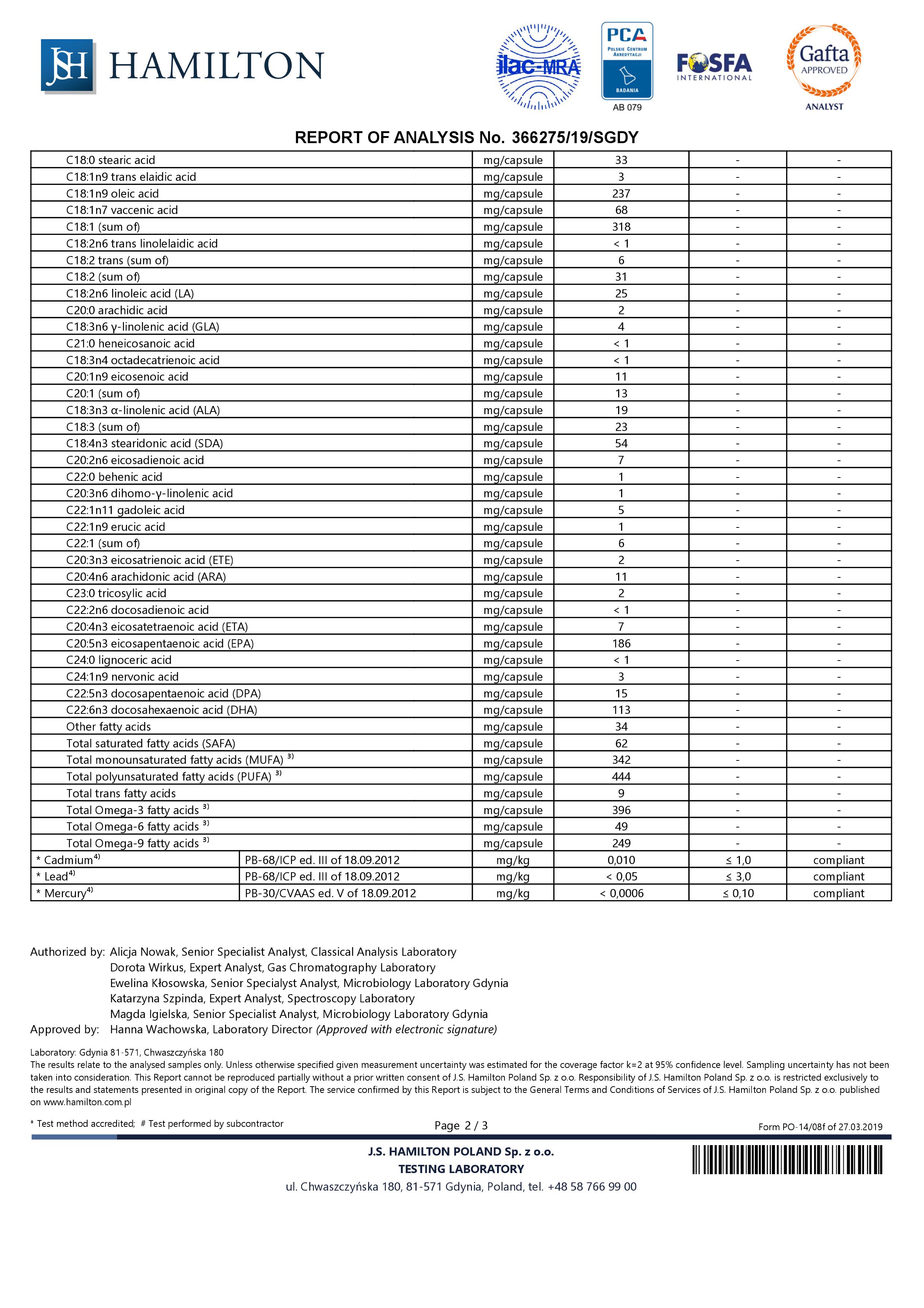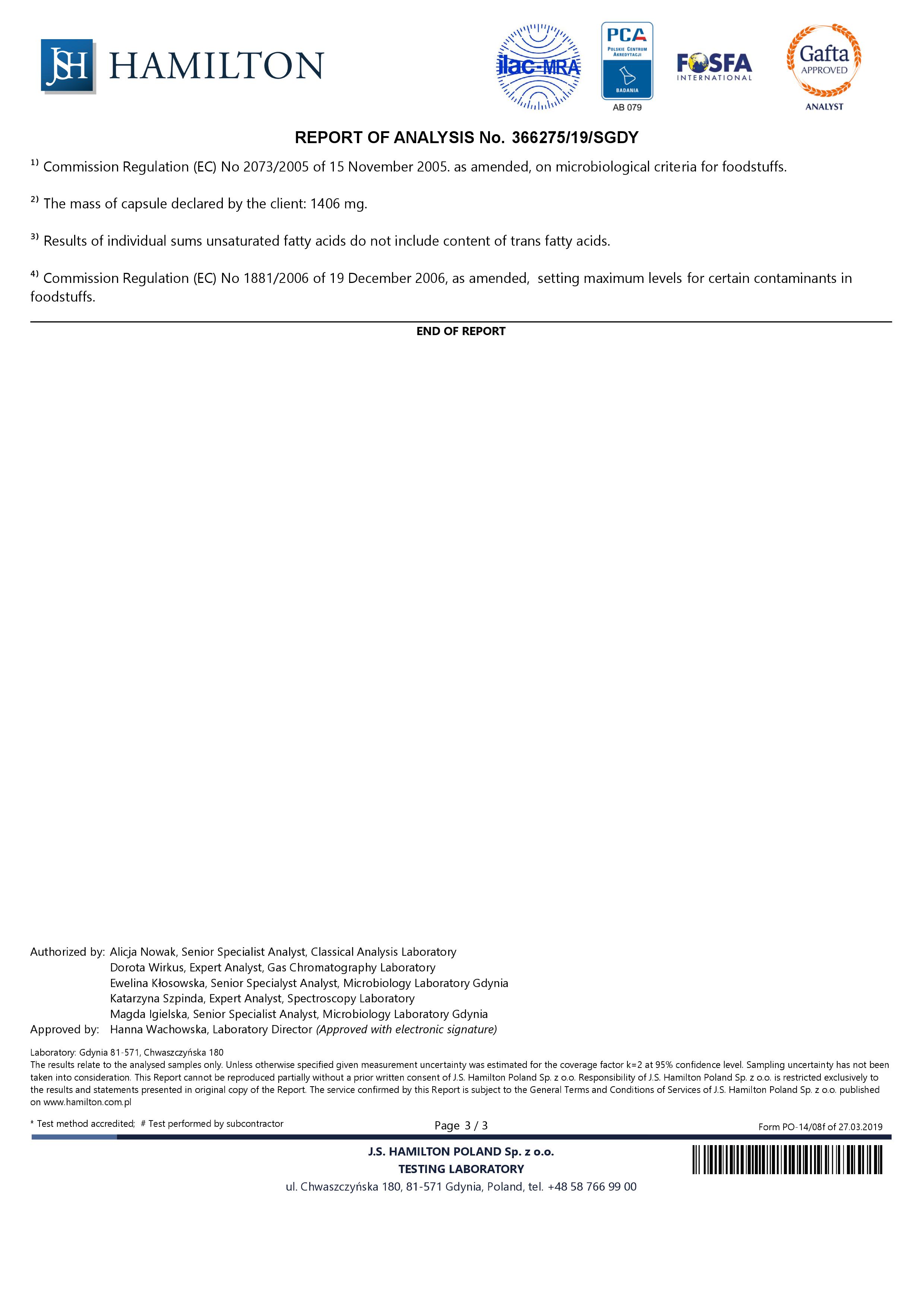 Tags: mz store, omega-3, review, supplements, supplements review