The closer we are to warm days, the more people wake up from winter sleep and say that you have to take care of yourself, reduce a little waist circumference - maybe start diet, or get some movement ... We are going to change the diet, reduce calories, sweets. Initially there are some effects, but it would seem that they could be better. It's time to look at your habits, which are not necessarily related to stress candy eating and more related to your habits. Many of us certainly do not even notice and we do not think that this is the factor that makes it difficult for us to lose weight.
Coffee with milk
People who love coffee cannot imagine starting the day without some delicious coffee. Do you drink latte? Just know that a cup of coffee with plenty of milk can add an extra 150-200 calories. By drinking coffee like this, it is very easy to unconsciously cross the calorie balance. The best option would be to give up the milk for black coffee. Coffee itself has a lot of advantages - it stimulates the metabolism, it gives us energy, and morning freshness of mind.
Do you not like black coffee? Turn latte into "plain" coffee with milk, reducing the milk intake - or simply replace 'milk with coffee' for 'coffee with milk'. You'll save a bit of calories. Also remember that lean milk is much less nutritious than half or fat milk. It would be more beneficial to drink coffee with a little oily milk than with a solid portion of lean milk.
Canned food
It's sometimes easier to open a can and to make something out of its contents. However, you must remember that very often these products contain an extra portion of sugar. Replace cans with frozen foods that do not add sugar and contain slightly more nutrients, and the preparation time is only a little longer.
Snacks at social mettings
For many people there is no meeting with friends without pizza, cakes, crisps and other snacks. Diet does not have to be a restriction. In many guides you can read about eating at home before going out. This is one solution, but when sitting with company we will either feel uncomfortable when everyone eats something and we sit just sit there, or we will automatically start eating.
It's a good idea to ensure that healthy snacks also appear on the table and that they do not have to be sprouts and lettuce. Colourful sandwiches made with wholemeal or crisp bread, nutritious salad with meat, eggs or e.g. smoked salmon, sliced fruit, carrots, a bowl of nuts. There are many possibilities, and it's the matter of attitude and a bit of commitment.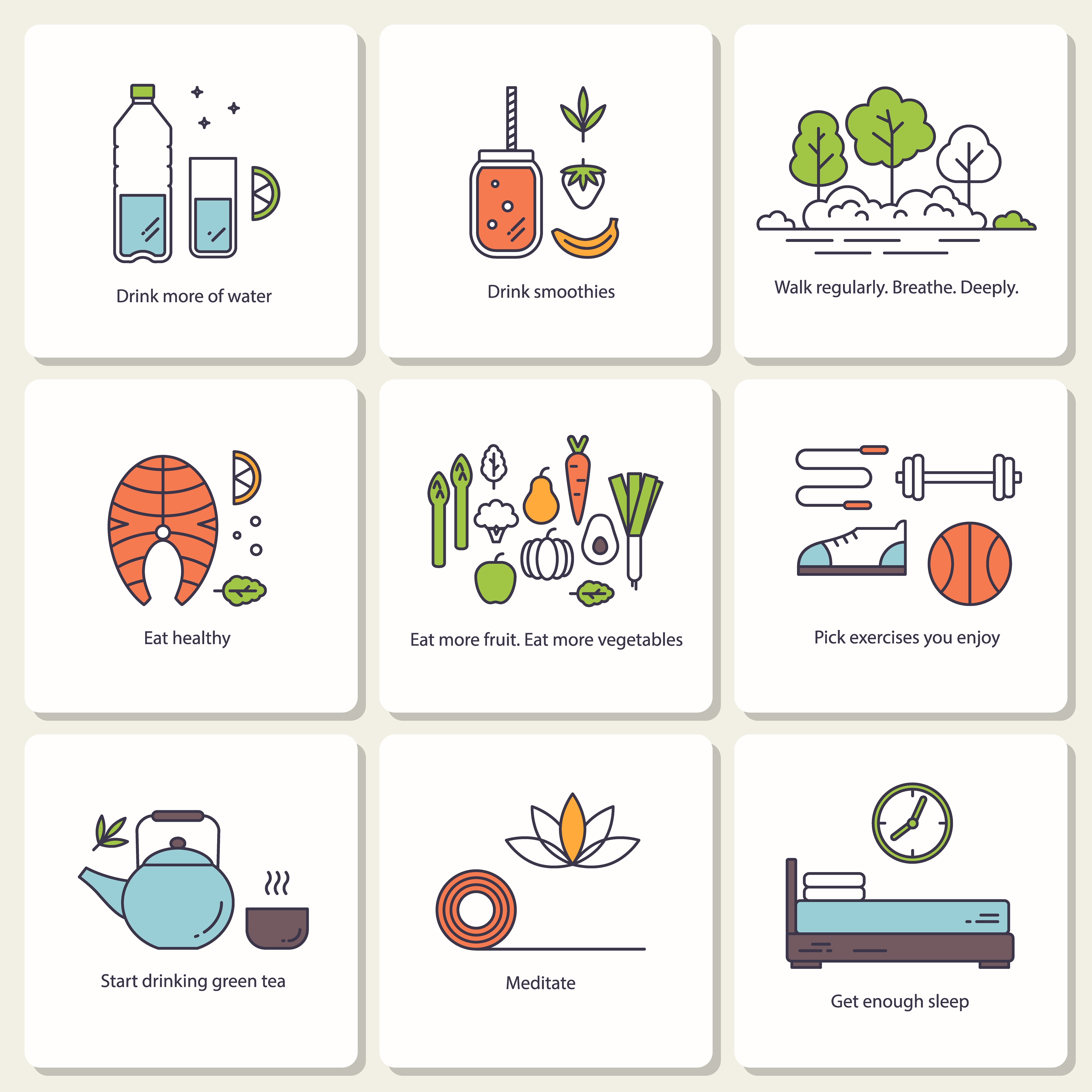 Or maybe spend time with your friends on activities?
Are social mettings always barbecues, pubs and couches? Not necessarily! Quit the alternative of spending time actively e.g. a workout at the gym, jogging in the park or forest, a bike trip. If you have not seen this form of spending time in your social life, it will take a little patience to convince your friends that you can have fun too. If there is some resistance, then do not look back and do your own thing. By doing sports in a public place you will expand your circle of acquaintances with new people.
Debauchery in the evening
Many of us lead an intense lifestyle - work, home, school, etc. A large number of activities make it hard to find time for a warm and quiet meal at the table. In the course of the day, you usually manage to eat something fast or not at all. No wonder that when the evening comes, our body demands a supply of energy. Unfortunately, it can be fatal and we can eat much more than we really need. It's really worthwhile to motivate ourselves to prepare meals at home for the day and watch for those two or three ten-minute breaks for food during the day. Thanks to this trick, the body will not panic and demand the food to be stored away.
Too little water more water
We very often confuse hunger with thirst. The body signals that it needs energy, and we succumb to eating an extra meal, while it's actually enough to replenish the fluids and hydrate the body. Remember to drink water all day!. If you have extra physical activity or mental activity, you need a lot more fluids.
Fruit juices - Really healthy
That's right, but they have to be natural juices, not sugar-rich syrups with a lot of chemicals. Also remember that even fresh fruit juice has an energy value and you should not drink them in unlimited quantities like water. You do not have to limit yourself, but include them in your energy balance. You can also dilute them with water. The very idea of composing your own juices or cocktails is a great opportunity to provide you with lots of vitamins.
Conclusion
If you see that your efforts on the way to a nice body do not bring the expected results, despite the exercise and diet, look at your daily habits. Maybe changing or eliminating even one factor can make a breakthrough in your activities.
Tags: bad habits, calories, coffee, diet, fat loss, food, good habits, habits, health, milk, sugar, weight loss, workout