Pancakes are pancakes made of dough, usually yeast, slightly fried in fat. The most popular are apple pancakes, which can be made with or without yeast, e.g. with carbonated water or kefir. Pancakes with the addition of bananas or cheese are also very popular. Check how many calories the pancakes have and what are their nutritional values.
The most popular types of pancakes are
yeast pancakes - prepared from flour, milk (fresh or curdled) and yeast or eggs
pancakes with apples - fresh apples (diced or grated) are added to the dough
pancakes with cheese - they are made with the addition of previously shredded white cheese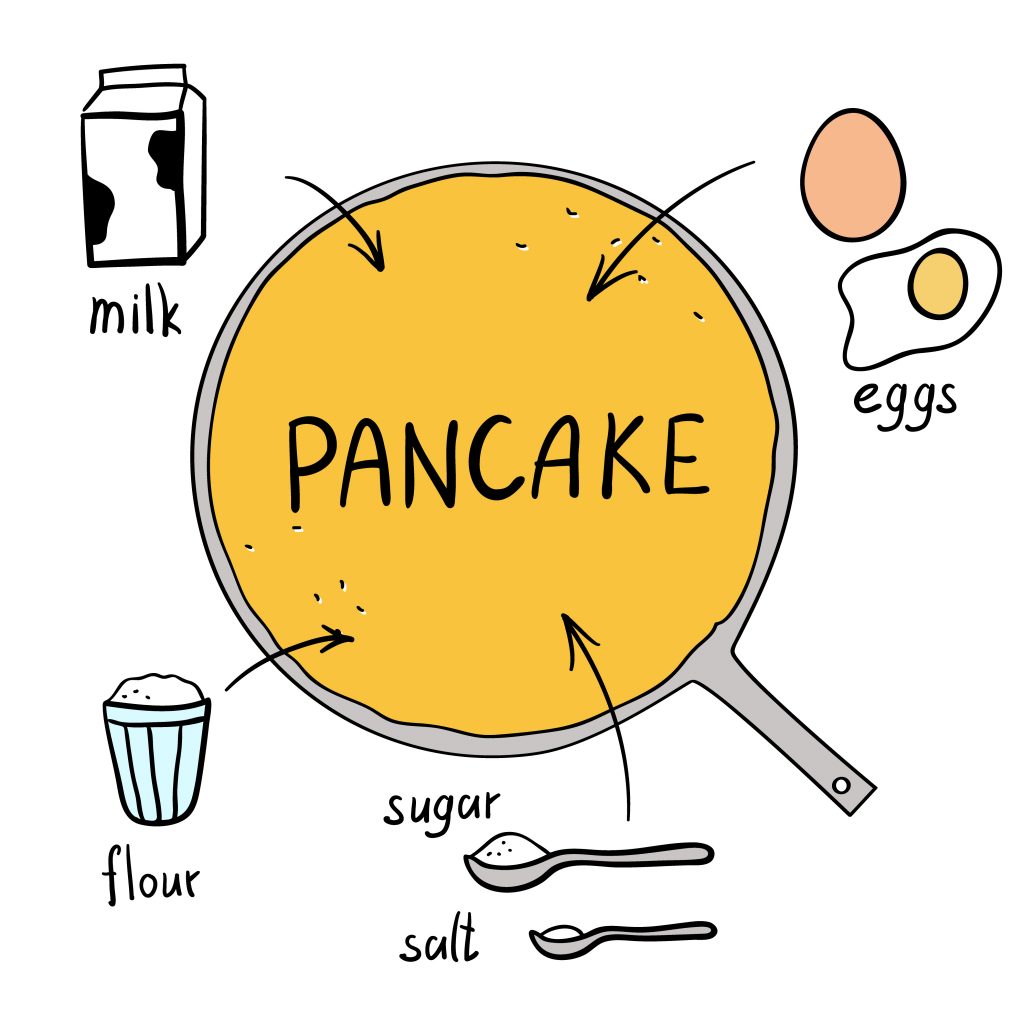 Banana pancakes - prepared with shredded bananas
Pancakes can also be prepared without yeast, e.g. from boiled and ground potatoes with the addition of whipped egg white, cream, eggs and butter. Sweet pancakes are served with powdered sugar, sugar, marmalade, fruit mousses or cream. Sometimes pancakes are poured with hot chocolate.
Pancakes - are they healthy?
Pancakes are very tasty, but unfortunately quite caloric. Additionally, prepared based on wheat flour, they are not the best source of vitamins and minerals (they cover only a few per cent of the daily requirement for these nutrients).
It is worth noting that pancakes with cheese are distinguished by the higher content of vitamin B2 and vitamin B12 - compared to pancakes without additives and pancakes with apples. Pancakes are also characterized by a low content of dietary fibre.
Unfortunately, too frequent consumption of traditional pancakes may contribute to an increased risk of overweight, obesity and heart disease. Too frequent consumption of pancakes is also associated with an adverse effect on blood glucose levels.
Diet pancakes
Pancakes can also be prepared in a dietary version. Instead of wheat flour, whole grain flour, oat flour, rice flour or buckwheat flour will work well. You can also add oatmeal to the pancakes, thanks to which they will be richer in minerals and fibre.
Pancakes can be prepared based on soy milk, coconut milk or almond milk, which will replace traditional milk.
Diet pancakes are fried in a Teflon pan, without adding fat. Pancakes can also be baked in the oven on a baking sheet greased with oil.
As additions to dietary pancakes, you can use homemade preserves, fresh fruit, fruit or avocado cream.
Gluten-free pancakes
Pancakes are a dish that can also be prepared as a gluten-free one. Buckwheat flour, millet flour, cornflour or rice flour will work great as a base for the dough. You can also use a combination of these flours by additionally adding potato flour.
Tags: crepes, pancake, pancakes