In the meta-analysis of 19 studies, in which 1683 people took part, melatonin demonstrated a significant effectiveness in shortening the time of falling asleep (falling asleep faster by 7,06 minutes) and prolonging total sleep time (by 8,25 minutes).
Melatonin and sleep efficiency - summary of study
Steady use of high doses of melatonin demonstrated higher influence on lowering the time of falling asleep and increasing the total sleep time. The general sleep quality was increased considerably as a result of melatonin supplementation in comparison to placebo, but it was not increased along with higher melatonin doses and longer supplementation time.
Therefore, this meta-analysis proved that melatonin shortens the time of falling asleep and increases total sleep time and sleep quality. Melatonin influence on sleep is modest, but it does not seem to decrease under the influence of constant melatonin use. The benefits of melatonin in comparison to placebo are lower than those of pharmaceuticals by prescription. Benzodiazepines in the previous meta-analyses decreased the time of falling asleep by 12,8-17 minutes. However, longer use of melatonin and higher doses turned out to be more effective than shorter use and lower doses, which suggests that – contrary to benzodiazepines – the organism do not forms tolerance to melatonin supplementation.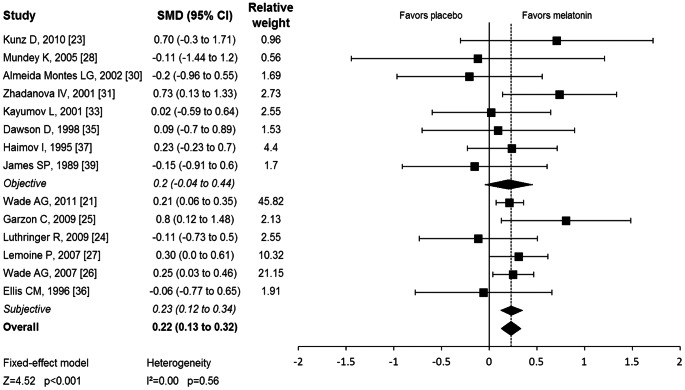 Melatonin and sleep efficiency - Conclusion
Supplementation with melatonin has its role in treating insomnia, also because of relatively gentle side effects in comparison to other drugs. However, there are a plenty ways to improve sleep quality, about which you can read in this article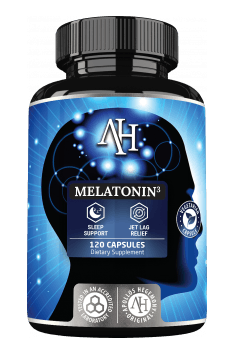 Source:
Meta-analysis: melatonin for the treatment of primary sleep disorders. Ferracioli-Oda E, Qawasmi A, Bloch MH. PLoS One. 2013 May 17;8(5):e63773. doi: 10.1371/journal.pone.0063773. Print 2013. PMID: 23691095.
Tags: asleep., better sleep, melatonin, sleep, supplements