WPC Econo is the second product of our brand in the category of protein nutrients after the very warmly received MZWhey. This is a great alternative to other cheap proteins on the market - why great? - about it below!
WPC Econo - a good product at a good price
Budget products, containing are the leading protein supplements. Often, when choosing to buy "premium" protein supplements ( based on WPH / WPI or combination of WPI and WPC) in the amount of 2 kg, the choice is a larger amount of budget protein (WPC). For the average 'Smith', the differences will be negligible, the different taste can be tolerated, and we have an extra kilo of protein supplement, for same (or often even lower) price. After a great interest in the MZWhey protein, we decided to meet the expectations of our customers and launch an alternative in the form of a more economical version - Econo. Our price is 13$ for 750g of product!
Protein content and available flavors WPC Econo.
Just a few years ago, budget protein supplements contained 60-65g of protein in 100g of product, currently the demanding and extensively developing market has meant that the minimum acceptance threshold for users is 70g of protein per 100g of product. Of course, only in the form of whey protein concentrate (WPC) - any additions of vegetable (soy) proteins are recognized as unfavorable. In our product, we focused on WPC, which provides 77 grams of protein per 100 grams!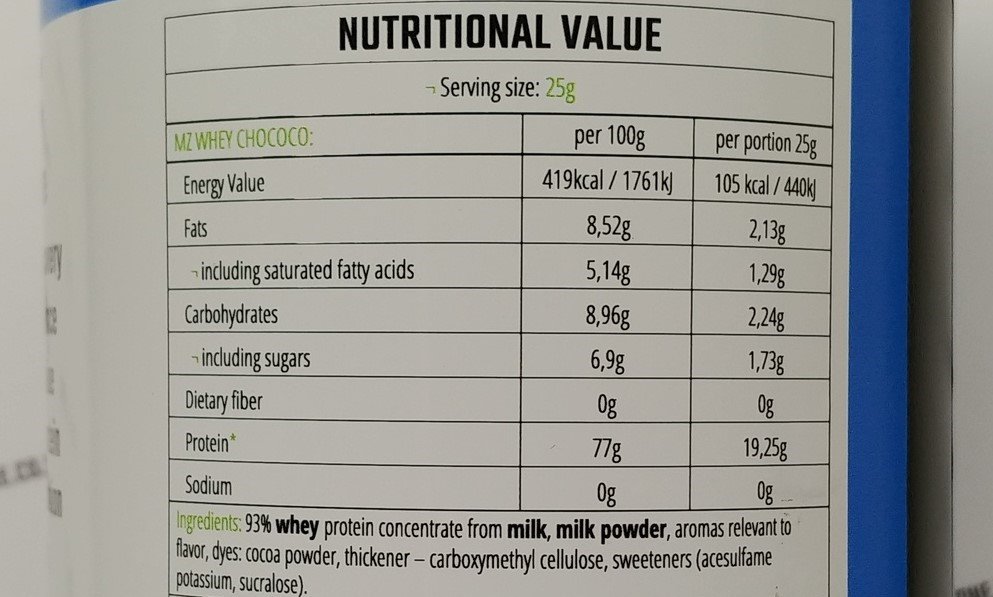 Six flavours!
Banana
Milk chocolate
Chocolate-coconut
Vanilla
Angel food cake
Salted caramel
Detailed composition testing
A few weeks ago, we decided to send the Econo product to an accredited, independent laboratory to obtain clinical confirmation. We commissioned a detailed examination of the protein content, amino acid profile, heavy metal content and sugar profile. Below we show the full results, straight from the laboratory!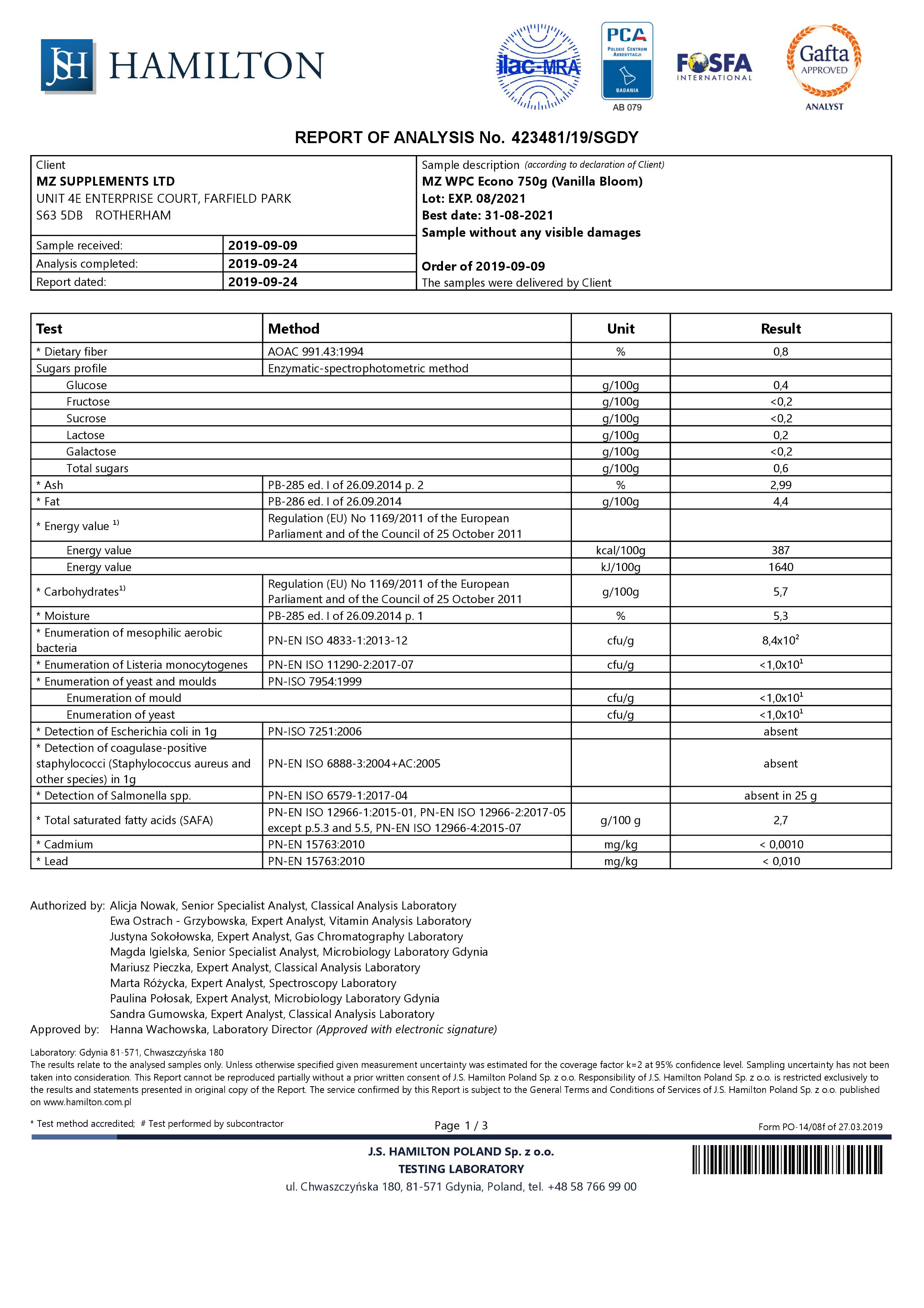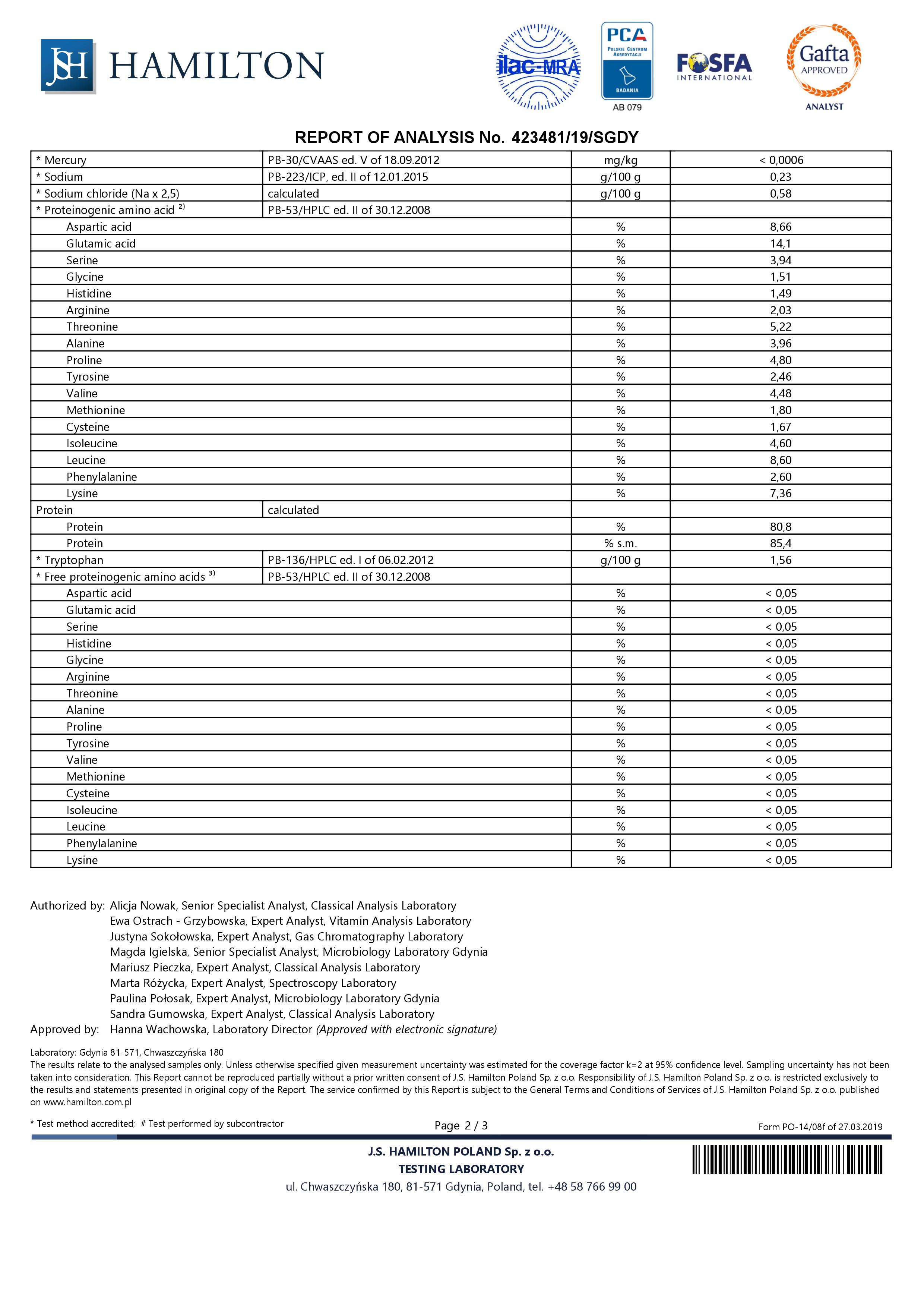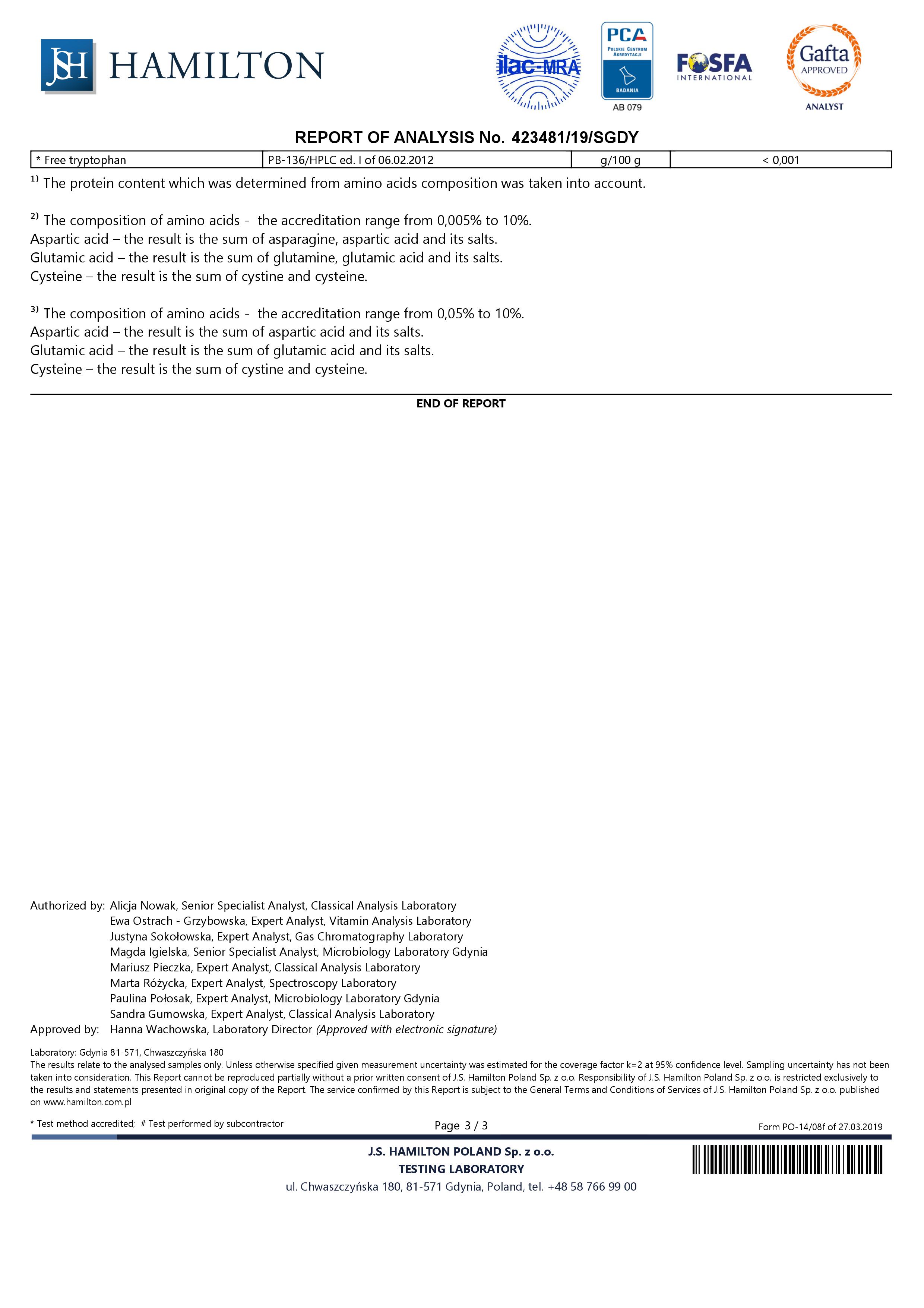 You can also check an clinical review of our other protein supplement mentioned before - MZ Whey!
Tags: mz store, mz whey, wpc econo