We are still going on with our reviews! After our confirmation of Labolic Labs BPC-157 ingredients, we have sent a product, which was requested heavily recently - Rhodiola Rosea from Apollo Hegemony! And to meet expectations of our customers, we have sent some of it for testing to independent ABC Testing Inc. The laboratory which strictly checked if the label of Rhodiola Rosea meets the reality of what is inside capsules. Check this review below!
Rhodiola Rosea in a nutshell
To quickly recap what Rhodiola Rosea is capable of, let us say just some words about it.
Rhodiola Rosea is a herb traditionally used in ayurvedic medicine. It is mainly used to deal with excessive stress, improve overall health quality, and immunity system. Research shows that Rhodiola Rosea can also effectively improve your training results. It can also act like an ideal, natural and non-invasive stimulant!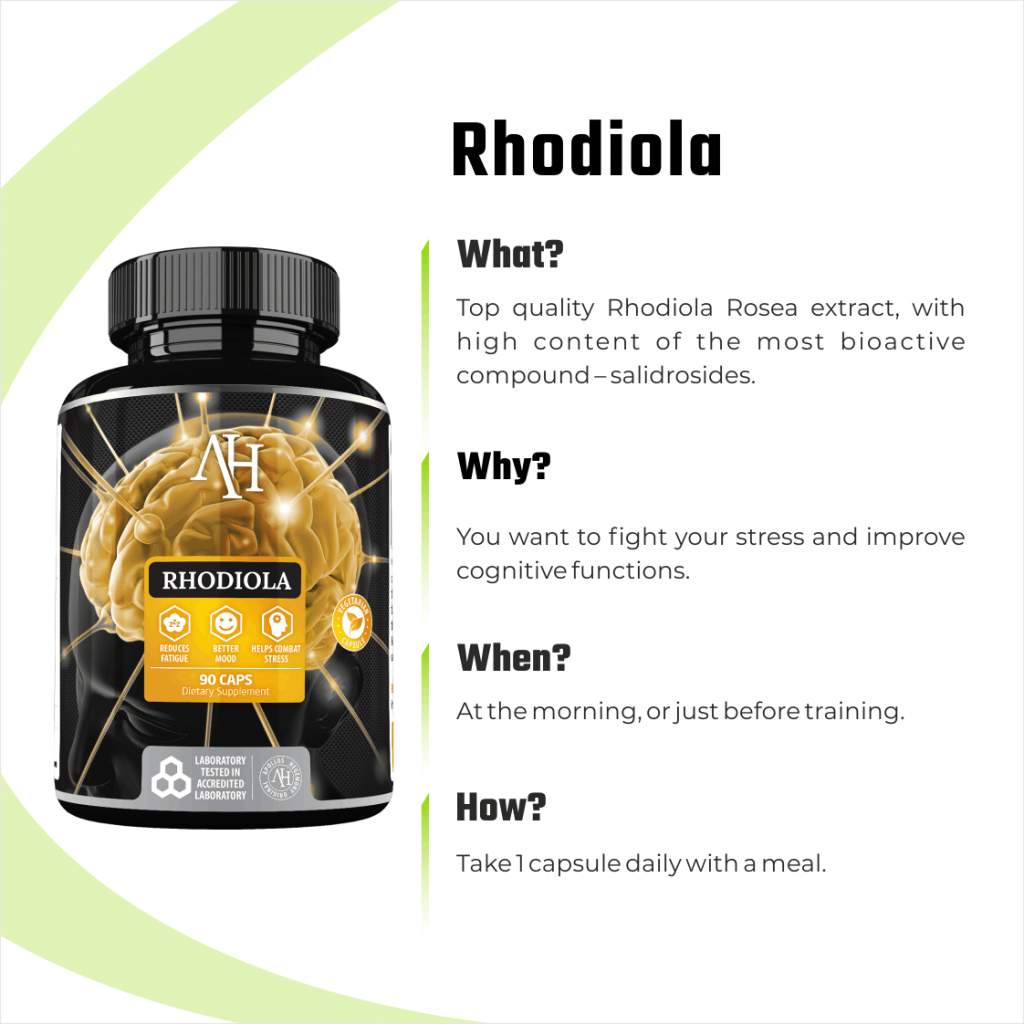 Concrete review!
Below you can see the results of ABC Testing Inc. regarding ingredients of Rhodiola Rosea. As you can see, there is even more of salidroside in capsule, than producer state there is! It shows that the producer doesn't cut corners on their products one more time and should be a good point for buying one bootle for yourself!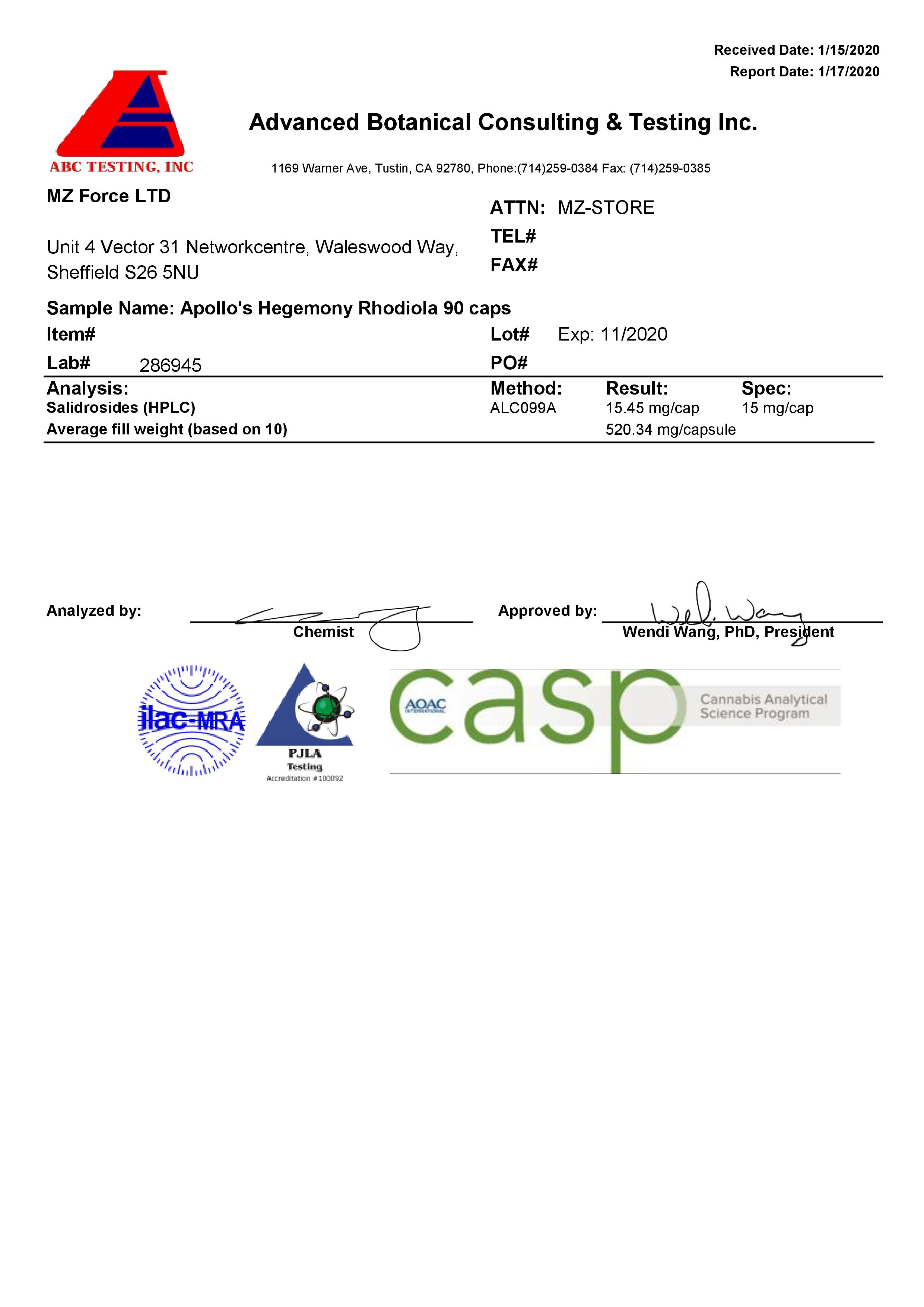 Summary
As you can see in Rhodiola Rosea we can find over 15 milligrams of salidrosides - the most beneficial active compounds found in it - in one capsule! So 3 per cent standardization stated by the producer is absolutely true. That's why we can surely recommend Rhodiola Rosea to be your next product on the supplement shelf if you want to naturally improve your possibilities to deal with stress!
Tags: apollo hegemony, rhodiola rosea, supplements review