Despite the hard times around and overall unfavourable conditions, we try not to slow down! That's why we decided to present you the latest research summary of the latest product from Apollo Hegemony offer - Ashwagandha HPLC!
Ashwagandha in a nutshell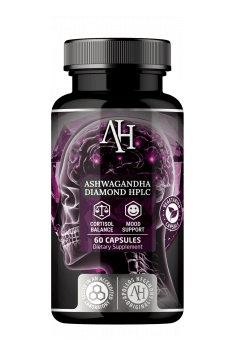 Who is even recreationally interested in the topic of supplementation, has probably already heard all superlatives about Ashwagandha. And this is not surprising! It is still the most effective plant from the group of adaptogens (substances supporting our organism in counteracting negative effects of stressors) already having hundreds of studies confirming its effectiveness in reducing the negative effects of stress or improving physical and mental capacity.
So, despite the fact that hundreds of companies, articles, scientists and reviews have talked about this topic, is it still possible to effectively diversify the formula? Apollo's Hegemony shows that there is such a possibility!
Ashwagandha Diamond HPL
The first thing that catches the eye is the mysterious HPLC postfix. What does it actually mean?
HPLC is an English acronym for High-performance liquid chromatography. This is a specialized method used in chemical analysis. To avoid intricate chemical details, it is a technique that uses the difference in affinity of chemical compounds to their solvents.
And where in all this is our title Ashwagandha HPLC? Well, this product is distinguished by the fact that the quality of the raw material was checked using this chemical analysis technique. However, we did not want to rely on the manufacturer's assurances and we also sent a sample for testing! Here are the results: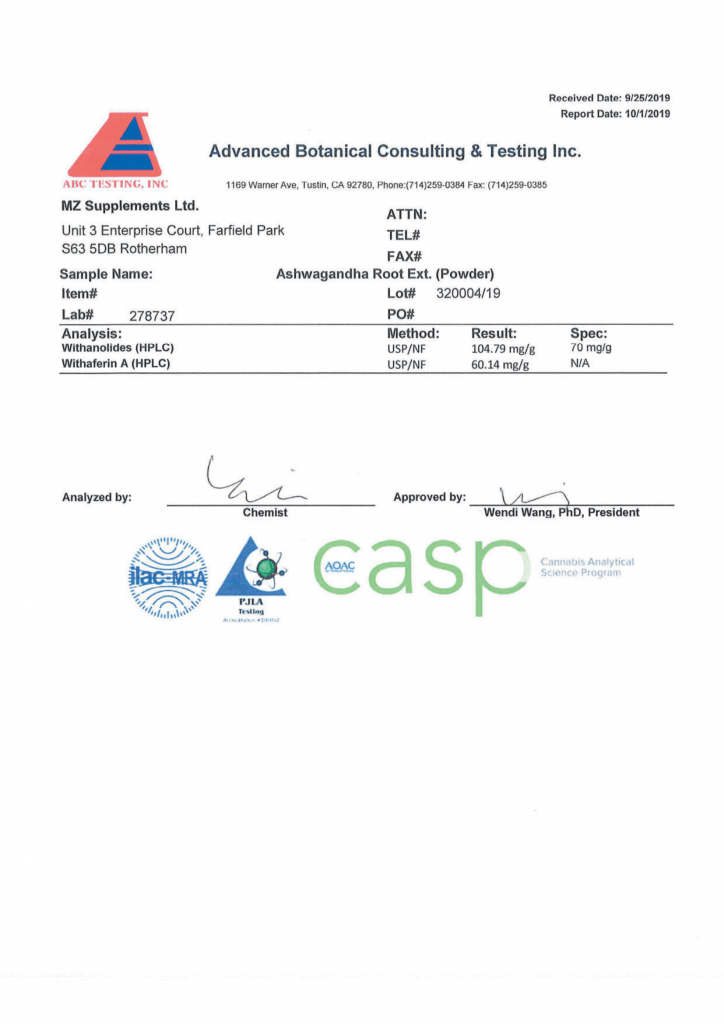 The most surprising issue is the content of withanolides. According to research, it is 50% higher than that assumed by the manufacturer! Yes, exactly 50% more! At a time when companies like to cut the corner up to even a few percents to increase their savings, we have a product that contains half more active ingredients than the manufacturer assumes. What modesty!
The relatively high content of withaferin A, one of the key compounds from the group of withanolides, responsible for anti-inflammatory and immunostimulating properties is also significant.
Summary
As you can see, we have a product for fans of certainty of their purchases. High-performance liquid chromatography is one of the most accurate analytical methods currently used in laboratories, and 50% more withanolides - the main active ingredients of Ashwagandha – than the amount suggested on the label, will certainly additionally encourage you to check the product. So if you feel too much stress these days - Ashwagandha Diamond HPLC will be a great addition to your supplemental routine!
Tags: supplements review