Buying SARMs has almost acquired the status of buying steroids, which is huge randomness regarding the quality of the final product. The question "Is SARM X tested?" is repeated more often than the question of the correctness of training or diet. This indicates a huge problem with the transparency, quality and clarity of SARM producers. Opinions about SARMs cannot be translated unambiguously, due unfair marketing practices, where good product reviews are the merit of a marketing agency and not of the actual product quality. We decided to fight with it and put only quality-tested products on our pages. Recently, we have been positively surprised by the producer who enjoys with us. He decided to provide us with fresh research on one of their most popular products - SARM Legend LGD-4033
What are SARMs?
SARMs ( Selective Androgen Receptor Modulator) is, as the name suggests, selective androgen receptor modulators. In simpler words, they are substances that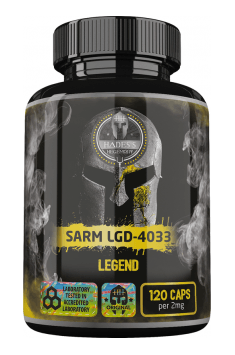 interact with the body in a similar way to androgens (male hormones), but due to different interaction with receptors in different tissues, they have fewer side effects. It can, therefore, be considered that they have a steroid-like effect, but are not steroids themselves.
What is Ligandrol (LGD-4033)?
Legend, Ligandrol , LGD-4033, or more chemically 4-((R)-2-((R) -2,2,2-trifluoro-1-hydroxyethyl) pyrrolidin-1-yl) -2-trifluoroMethyl) benzonitrile to one of the longest occurring SARMs on the market. Actions of LGD are oftenly compared to typical testosterone cycles effects with a reduced amount of side effects, caused by the necessity of injection and effect on liver and HPTA axis.
Interestingly, it does not significantly affect the lipid profile, and the results of the professional clinical study showed that the use of Ligandrol significantly increased the lean body mass of the participants.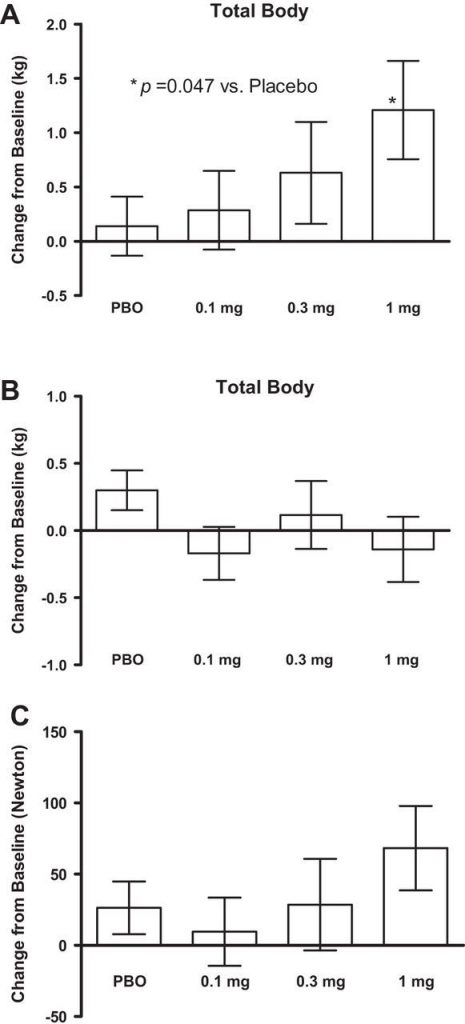 Independent clinical trials confirming product composition
We already know that Ligandrol can effectively support the acquisition of lean muscle mass. However, how can we know that Ligandrol is in the product we buy? Or that it contains the quantity declared by the manufacturer? In short, we don't know in most cases. We can only "believe" that a reputable manufacturer, not wanting to lose his brand, cares about the quality of products.
However, Hades Hegemony, probably as the first SARM producer in the world, decided to test its products in the renowned Colmaric Analyticals laboratory. Not only the manufacturer's declared value of 2 milligrams LGD-4033 per capsule was confirmed, but what's more, an independent laboratory found content 10% higher than the declared, which very positively indicates the approach of the manufacturer Hades Hegemony to their products.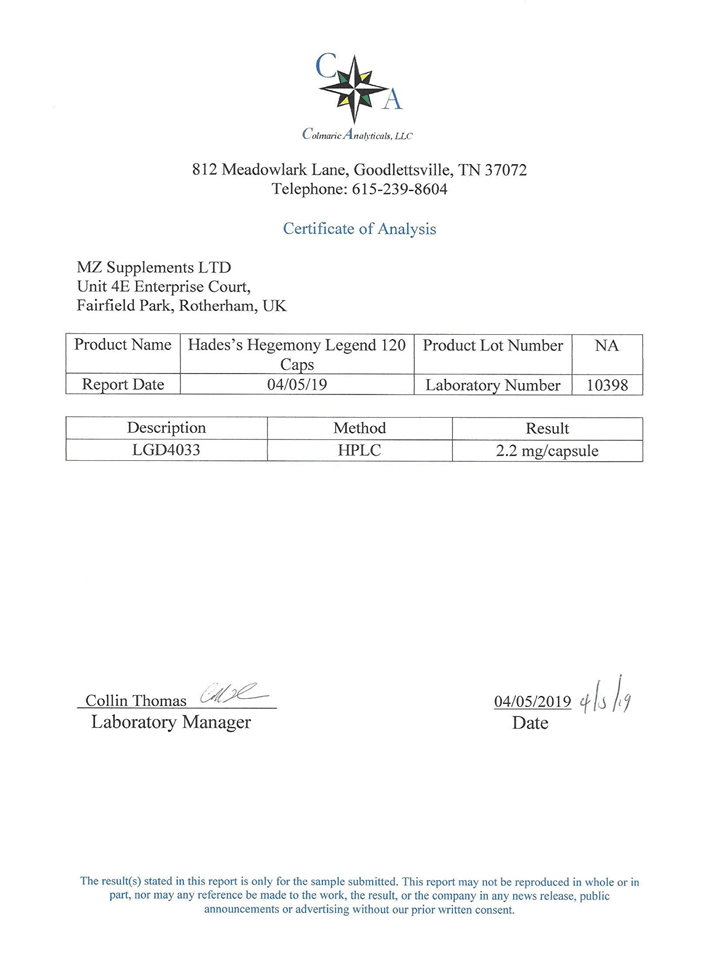 Hades Hegemony SARM Legend LGD-4033 - final opinion and summary
SARM Legend LGD-4033 is probably the first tested SARM in the world. Positive results encourage you to choose not only LGD-4033 itself but also other Hades Hegemony products.
Tags: hades hegemony, lgd, ligandrol, supplements review