One of the most commonly used dietary supplements is magnesium. Intensive lifestyle, stress, abusing coffee, alcohol, and tobacco - all this leads to deficiencies of this mineral. It is quite common in the modern diet, however, it is often difficult to compose it in such a way so as to satisfy the increased magnesium demand of the body. Then with help come supplements with this mineral, which are most often combined with vitamin B6.
Functions of magnesium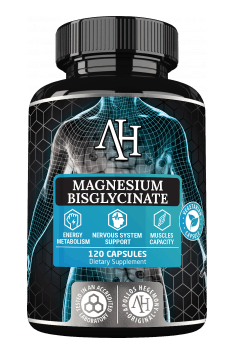 Magnesium is a macronutrient, which performs a number of important functions in the body. It is an activator of many enzymes, especially those involved in the metabolism of proteins, fats, carbohydrates, and the cellular source of energy, namely ATP. It participates in the breakdown of glycogen, the building of muscle proteins, and the contraction of muscle fibers. It is also necessary for the functioning of the immune system. Magnesium deficiency leads to muscle weakness, fatigue, apathy, tremors, and muscle cramps.
Why this vitamin B6?
Vitamin B6 or pyridoxine, is a component that takes an exceptionally large part in the body's metabolism. It participates in cellular biochemical pathways of proteins, amino acids, and glycogen. The demand for vitamin B6 increases during exercise, so pyridoxine deficiency can have a negative effect on the physical efficiency of the body. Other symptoms of deficiency include anemia, dermatitis, tongue ulceration, convulsions, and hyperactivity. As protein intake increases, so does the need for vitamin B6. But why is it an ingredient found as an addition to magnesium supplements? Because it increases magnesium absorption from the digestive system, making the supplementation more effective.
Safety
Getting an overdose of magnesium and vitamin B6 is difficult because they are water-soluble ingredients, so the excess is easily excreted. Nevertheless, it is worth following the recommendations given by the manufacturer of the magnesium supplement that we choose.
Tags: magnesium, mineral complex, vitamin b6, zma