Once (in the 1980s), caffeine abuse by athletes was illegal. The situation changed in 2004 - caffeine stopped being placed on the list of banned substances. According to the WADA regulation of 2019, the use of caffeine Bupropion, caffeine, nicotine, phenylephrine, phenylpropanolamine, pipradrol and synephrine is quite legal, these substances are included in the Monitoring Program 2019 and are not considered as prohibited substances.
What are we actually talking about?
Oxandrolone, as well as all other anabolic androgenic steroids (SAA), have been banned for use by athletes in disciplines subject to doping control since the mid-1970s. At first, the bans concerned Olympic-class athletes, because it did not happen that amateurs reached for SAA. This situation changed in the 1980s and 1990s, and today even SAA often reaches for oral SAA.
Structurally, Oxandrolone is a modified DHT, i.e. it belongs to qualitative SAAs. This means that oxandrolone gives smaller increases (compared to e.g. methanol), but of very good quality, does not retain water in the tissues. Anavar was first described in 1962, produced in 1964 by Searle & Co. (now Pfizer). Occurs under the names Lonavar (Argentina, Australia), Lipidex (Brazil), Antitriol (Spain), Anatrophill (France) and Protivar. Anavar was withdrawn from the US market in 1989, it returned only in 1995 under the name Oxandrin, manufactured by Bio-Technology General Corp. (BTG).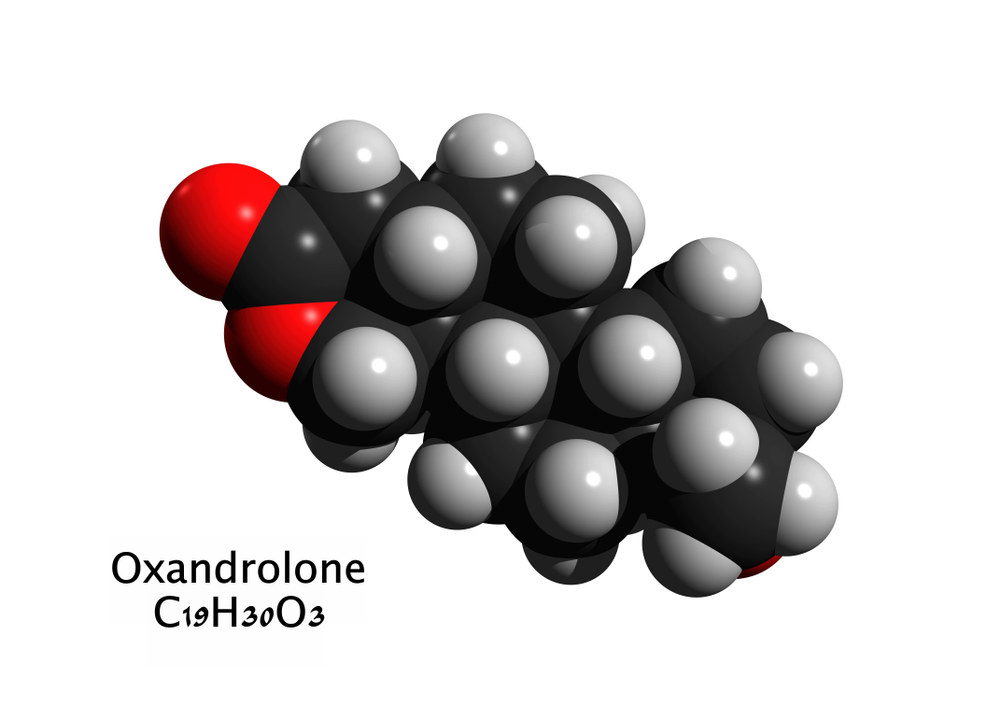 Oxandrolone is a fairly mild agent commonly used in medicine, it has often been used in treatment:
turner syndrome (one of the symptoms of this disease is short stature)
AIDS therapy
growth and puberty disorders in boys
burns
at the destruction of the body
with long-term corticosteroid therapy
after operations, injuries etc
Daily therapeutic doses range from 2.5 to 20 mg for adults and e.g. 0.1 mg/kg body weight for children, adolescents (for a 20 kg child the dose is less than 2 mg per day).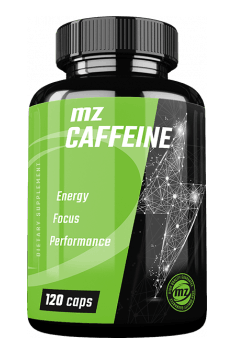 Oxandrolone + Caffeine
Salema et al. showed that oxandrolone behaves differently in the company of caffeine. On one occasion, oxandrolone was given to people who drink normally 3 coffees (espresso) per day. On the second occasion, anavar was given in the same dose along with 300 mg of caffeine. Urinary excretion of oxandrolone and epioxandrolone metabolites was assessed over the next 70 hours.
Results
The maximal excretion rate of oxandrolone was 10 ng/min, after caffeine administration it increased to 150 ng/min. For the metabolite, epioxandrolone, it looked almost identical to 0.9 ng/min. normal conditions, 19 ng / min. after caffeine administration. The maximum rate of excretion of compounds occurred after less than 4 and 6 hours.
However, while the total excretion of oxandrolone increased more than 20-fold, the total clearance of epoxandrolone increased only about 15-fold.
Researchers concluded that caffeine increases the bioavailability of oxandrolone, probably by affecting accelerated bowel emptying. Practically, this means that similar concentrations / effects can be obtained by using lower SAA doses.
Conclusion
The commentary would require many further studies to prove the benefits of administering oxandrolone together with caffeine, especially since anavar is usually given at a dose of 30-60 mg instead of 0.4 mg.
Tags: caffeine, oxandrolone, steroids