Easily digestible diet is often used, among others with various diseases, primarily related to the digestive system. However, it is recommended to everyone, regardless of age. What does this diet look like? What products should be served on a light-duty plate? Also check out the easy-to-digest menu for a week in our article.

Easily digestible diet
An easily digestible diet is a light feeding system that positively affects the body.
Above all, it is characterized by the consumption of light products, not loading the digestive system. The systematic consumption of meals is very important as with any type of diet. This is the key to maintaining a healthy silhouette. The easily digestible diet covers the caloric needs of every human.
Fatty and hard to digest products should be replaced with light and healthy delicacies that do not burden the digestive system. Thanks to this diet, you can treat yourself from many diseases and gain a lot of extra energy.
It is not recommended to fry deep fat products during such a diet. It's best to turn it into baking and stewing.
Easily digestible products
These are natural products with minimal preservatives and artificial dyes. These products should be easy to digest, do not cause bloating. What are these products? For sure
vegetables, which in their composition have many valuable minerals. It is recommended to crush them, boil or re-cook, for example, carrots, parsley, beetroot, but without skin. Marinated and blistering vegetables like onions should be avoided;
lean meat, poultry meat, veal, pork, poultry;
bread - it is worth choosing wheat bread rolls, bread or biscuits;
healthy fat, i.e. olive oil, linseed oil, rapeseed oil;
fruits, e.g. bananas, strawberries, raspberries, blueberries, peaches or apples (preferably baked);
white rice, small pastas, boiled potatoes;
groats (except buckwheat);
fish;
skinny white curd, it is not recommended to use cheese;
soups cooked on lean meats;
eggs (soft, fried);
spices not stimulating the secretion of digestive juices, eg parsley, dill, marjoram, sugar;
jelly.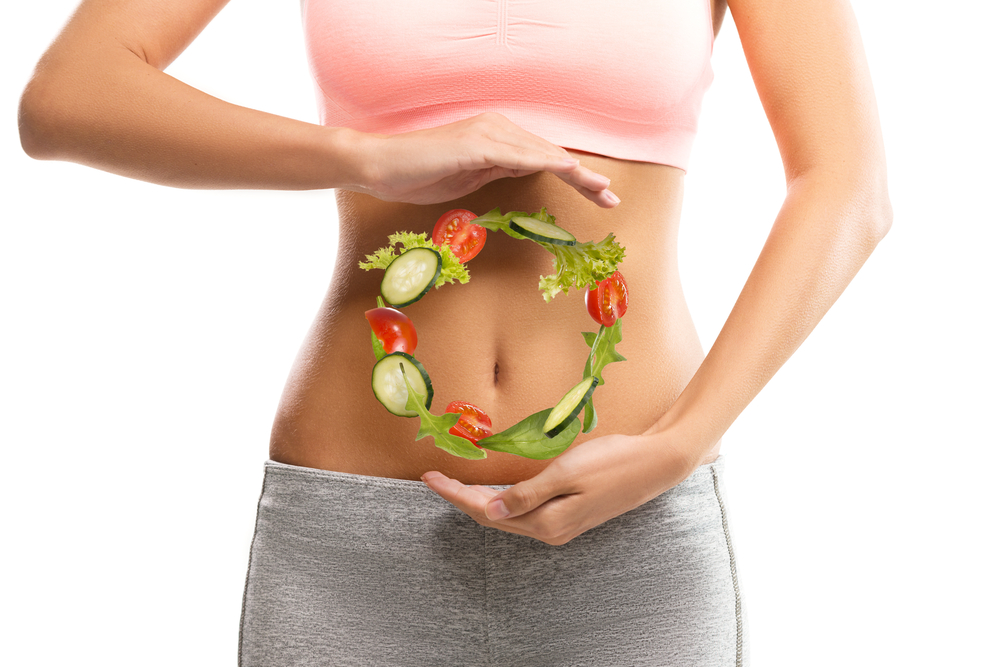 Easy-to-digest rules
It must be remembered that the weight should be adjusted individually to each person. In case of problems, it is best to consult a dietitian or trainer. What meals will be the best in this diet?
Easy to digest porridge

Pour oat flakes with water,
wait 3-5 minutes,
we add strawberries, blueberries, raspberries,
pour in natural yoghurt.
Easy to digest fruit shake

we blend 2% milk with favorite fruits, two tablespoons of barley flakes.
Rice wafers with natural yoghurt

3 rice wafers with lean cheese and jam,
drink natural yoghurt
Zucchini Soup
Add chopped potatoes and carrots to boiling broth,
wait a while and add the grated zucchini,
as a spice we use pepper, a small amount of salt and dill,
then add natural yoghurt and mix for a while.
Millet
We cook millet groats by recipe on the package,
on a small fat, fry lightly the peppers and tomatoes without the skin,
to the plate, pour millet and mix from the pan,
season with basil.
Stuffed peppers
We cut the pepper so that we can make a hole,
we put the lean cottage cheese with diced radish into the hole.
Easily digestible diet - a menu
Important information should be to not drink liquids while eating. Only after the meal is finished, it is worth brewing tea or drinking non-carbonated water.
Easy to digest breakfast

The meals will be the best here, i.e.
oatmeal on water with fruit,
rice wafers with lean curd and jam with low sugar content,
2-3 soft-boiled eggs served with wheat bread and tea
fried eggs with wheat bread,
sandwiches with ham, buttered with tomato without skin.
Easy to digest dinner

It can serve as a dinner
roasted chicken breast, seasoned with olive oil and pepper with white rice and salad with boiled beets,
smoked mackerel with boiled potatoes and cucumber salad,
vegetable soup with egg,
roasted pork loin with boiled potatoes and carrots.
As a supper, it will work

bread smeared with butter and cream cheese,
tomato-skin-free cream soup with the addition of natural herbs,
a vegetable salad with a small amount of mayonnaise,
milk soup,
stuffed bell pepper.
Easily digestible diet - a menu for a week
The key to a well-digestible diet is regularity. It is easy to achieve, because the number of meals on the menu can oscillate around 3-5 courses. A plan is written below
for 7 days;
containing 3 main meals;
between them there is a place for valuable snacks.
Day Breakfast; Dinner; Dinner
Monday: Oatmeal with fruit; Roasted chicken breast with white rice and boiled beets; Natural yogurt with rice wafers spreaded with jam
Tuesday: Milk soup; Baked pork chop with boiled potatoes and carrot; Vegetable Soup
Wednesday: 2-3 soft-boiled eggs with wheat roll; vegetable soup; stewed chicken breast with broccoli and millet
Thursday: Sandwiches with ham, skinless tomato and tea; Beef stew with paprika, boiled potatoes, seasoned with basil; Smoked mackerel
Friday: 2 fried eggs with a roll of buttered tomato and tomato cream soup; Skinny curry with rice wafers
Saturday: Oatmeal on milk with barley flakes and fruits; Braised veal on broth in cream sauce with potatoes; Pepper stuffed with curd and radish
Sunday: Fruit shake; Stewed chicken breast in tomato sauce; Cream soup with broccoli
Tags: diet, diets, digest, digestion, easy