Acne is a discomfort that makes the lives of many people uncomfortable, and unfortunately it's not easy to fight. According to the researchers, the underlying cause of acne development is excessive oxidative stress, and in people with acne, lower concentrations of glutathione than in healthy people. It was decided to check the therapeutic possibilities of the known glutathione precursor - N-Acetyl Cysteine.
At the beginning of the study, the participants were examined by a dermatologist to assess the scale of acne symptoms and the level of such factors in the blood as glutathione, IL-8 and MDA was checked. The group was studied for 8 weeks received 600 mg NAC twice a day and lubricated the face with a moisturizing cream, while the control group used identical-looking capsules with glucose and the same moisturizing cream. All participants were instructed about the hygiene that is necessary to fight against acne. The condition of the participants in the study was controlled every 2 weeks.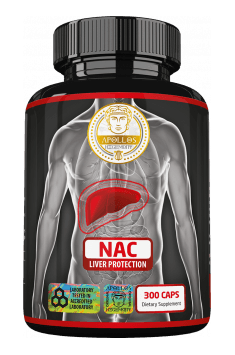 The results of the experiment are surprisingly good, because the treatment with a relatively low dose of NAC has resulted in a 50% reduction in acne, with an increase in glutathione and a reduction in inflammatory markers. For comparison, the placebo group only improved by 11%. These results indicate that antioxidant supplements such as NAC can be a great support in the fight against acne skin
Doesn't this sound promising?
https://www.omicsonline.org/effects-of-oral-antioxidants-on-lesion-counts-associated-with-oxidative-stress-and-inflammation-in-patients-with-papulopustular-acne-2155-9554.1000163.php?aid=10078