Very often dietary supplements with vitamin D3 can be supplemented with the vitamin from the group K. It is not uncommon to mention the necessity of supplying it with cholecalciferol supplementation. However, is this conviction true?
The importance of Vitamin D
Vitamin D plays an important role in the process of calcium absorption with, among others gastrointestinal tract. Its deficiency leads to bone loss and consequently to osteoporosis and bones fractures. Randomized clinical studies have shown that an adequate level of vitamin D can increase bone mineral density and even reduce the frequency of fractures. In the summer, an adequate supply of vitamin D is ensured by endogenous synthesis. However, there are risk factors that may increase the likelihood of deficiencies (including obesity or skin pigmentation). Providing the said vitamin along with the diet is really hard to do and unfortunately, some studies show that the deficit of vitamin D (concentration 25-(OH)-D below 20ng/ml) can occur even in 80% of the population,
Is supplementation necessary?
In 2013, the team of experts, based on a systematic review of the literature, developed and published "Guidelines for Vitamin D supplementation for Central Europe - recommended doses of vitamin D for the healthy population and for the risk group for vitamin D deficiency". Recommendations refer to supplementation at a dose of 800-2000 IU / day for adults, in the months from September to April, or throughout the year, if the skin synthesis in the summer months is insufficient. For risk groups, the recommendations reach 4000 IU/day throughout the year. In patients diagnosed with vitamin D deficiency, it is necessary to consult a doctor in order to obtain medicinal doses of cholecalciferol until the optimal concentration is obtained.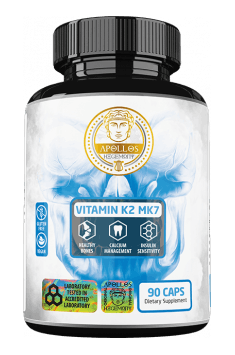 And what about vitamin K?

In these recommendations, there are no indications as to the need for vitamin K to be supplemented with vitamin D3. Do the claims on the absolute need to receive the said relationship have any justification?
According to the vitamin D dosage standards developed by EFSA, a safe amount for adults is 4,000 IU/day. A dose of 10,000 IU/day is considered as a potentially dangerous. With this supply, there is an increased risk of hypercalcemia (high levels of calcium in the blood). At this very moment, vitamin K2 is hypothetically supposed to enter, which may prevent calcium deposition in the blood vessels and other side effects. The synergistic effect of those vitamins on some metabolic processes (including bone structure) is also suggested.
Some animal and in vitro studies have produced promising results [e.g. 9,10]. However, when such interventions were performed in humans, not all studies confirmed the role of supplementation with vitamin K2 in the prevention of bone loss. There are several studies, including on women after menopause or children before adolescence, where an additional supply of vitamin K2 MK7 fell favorably. Unfortunately, there are relatively few works in this matter, many limitations (such as duration, number of participants, or methodology) and it is difficult to draw any population recommendations on this basis. The importance of additional vitamin K2 supplementation is not excluded, but no high-ranking institution or organization dealing with health recommends the necessity of supplying it with vitamin D3 in order to prevent osteoporosis. The long-term potential health consequences of such a supplementation model are also unknown. It is also mentioned about the role of vitamin K in the prevention of cardiovascular diseases, but as of today, there is no evidence of its effectiveness in this respect.
Sometimes even dangerous ...
It is also worth adding that additional supplementation with vitamin K2 can be potentially dangerous due to its prothrombotic properties. It seems to be particularly irresponsible in older people taking anticoagulants. Such awareness should be at the back of the head.
Supply with diet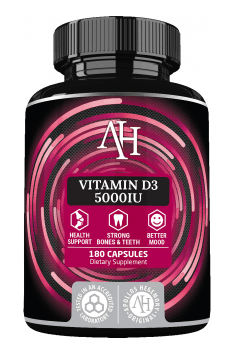 In the case of vitamin D, the need for supplementation results from the generally low intake of it, along with the diet and unfavorable geographic location in which our country is located, in the context of the angle of the sun's rays from September to April. However, regarding the vitamin K issue, the case looks a bit different, because it is produced by microorganisms living in the intestines. It can also be found in food products, including green vegetables, vegetable oils, margarine, meat, eggs or dairy products. It seems that it is easy to provide the recommended amounts of vitamin K, even if it would appear that, for preventive purposes for osteoporosis, these values ​​would be increased. In the context of the very form of MK7, which is used in dietary supplements - it seems to be more bioavailable, but it does not cross out other forms found in food.
Summary
There are currently no recommendations that would indicate the need to supply the vitamin K group with cholecalciferol supplementation. The admiration for this relationship seems premature. Research on the synergy between mentioned vitamins is underway and it is possible that such recommendations will change in the future. As of today, however, it is difficult to talk about supplementation with this compound as helpful, because it is not difficult to ensure an adequate supply of vitamins from group K in relation to current guidelines. Sometimes its addition can be considered even dangerous.
Tags: d3, d3+k2, itamins, k2, k2mk7