Recent studies have shown that gelatine has a positive effect on muscle growth. But how big is this effect and could it surpass the mighty protein powders? Let's take a look at it in today's blog.
How to grow your muscles?
In order to grow muscles, you will have to go to the gym, but you can go every day to the gym and still not see any results without the right nutrition. One of the most important nutrients for muscle growth is Protein. You can find protein in many different foods, such as meat, fish, eggs, soy etc. Besides whole foods, there are many supplements which you can take to increase your protein intake.
The most famous source of protein supplementation is protein powder made from whey protein. These powders are often mixed with water and/or milk turning them into a shake which makes them easy to digest and boost muscle repair after a workout.
Closer look at clinical studies
But according to a new study, there is another interesting food which also has positive effects on muscle repair and growth, gelatine. Gelatine is made from collagen, which is almost everywhere to be found inside your body. From your skin to your bones and tendons, collagen keeps tissue together and helps to keep your body sturdy.
A recent study from the University of Maastricht, in which 4 protein sources (Soy, whey, milk and gelatine) were compared and analysed based on their effects on the growth hormone somatotropin, showed that gelatine powder came on top. More specifically, the test group took the different protein sources and measured 2 hours after consuming the effects on the growth hormone.
Surprisingly, gelatine created the biggest increase of somatotropin. Amongst many effects, somatotropin stimulates muscle and bone strength, and increasing fat burning processes. This is very important for growing muscles and getting lean.
Does this mean protein powders are in the past? Definitely not.
Gelatine may be a good source of protein and possibly boost your growth hormone, it does not have all the essential amino acids. An important aspect of protein are amino acids. There are 9 essential amino acids which your body cannot produce by itself and therefore need to be ingested through your nutrition. A protein source which has reasonable amounts of all the 9 essential amino acids, is considered as a complete protein. Gelatine is not a complete protein; however, protein powders are! Therefore, gelatine and protein powders should both be incorporated into your diet to get the benefit of both supplements and get optimal results when it comes to muscle repair and growth.
When it comes to protein powders, I highly recommend MZ Whey Protein, as it is a high-quality protein powder for a cheap price.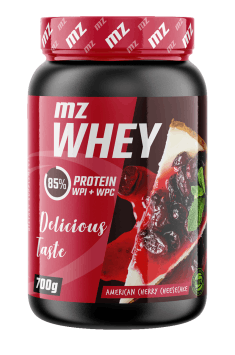 Regarding the gelatine, you should try and find an unsweetened source of gelatine powder. However, if it fits your macros, you could try some jell-o but be aware of the sugars and additives.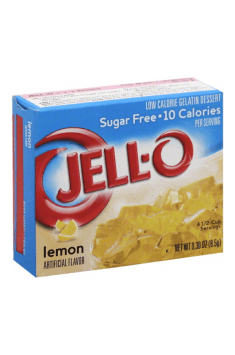 And with that said, I hope you liked this blog, if you have any comments or questions, drop them down below and we will make sure to answer them as soon as possible.
Written by Sven Nicholson | Online Personal Trainer @ www.healthychanges-pt.com
Sources used:
https://chriskresser.com/you-need-to-eat-gelatin-here-are-the-reasons-why/
https://www.livestrong.com/article/554301-how-to-use-gelatin-to-grow-muscle/
Magazine: Men's Health NL August 2019
Tags: gelatine, Protein powder, whey protein