Tartare is definitely the easiest dish you can make with beef. A piece of fresh, rich in protein beef sirloin, a bit of organic olive oil, egg yolk, an onion and a pickle. Add some spices: salt and pepper, and basic beef tartare is ready. If you want to experiment, you can also add some caper and olives. Swap white onion for red and take the yolk from quail eggs. It doesn't matter which tartare version you choose, it's going to taste best on a self-baked bread from whole-wheat flour.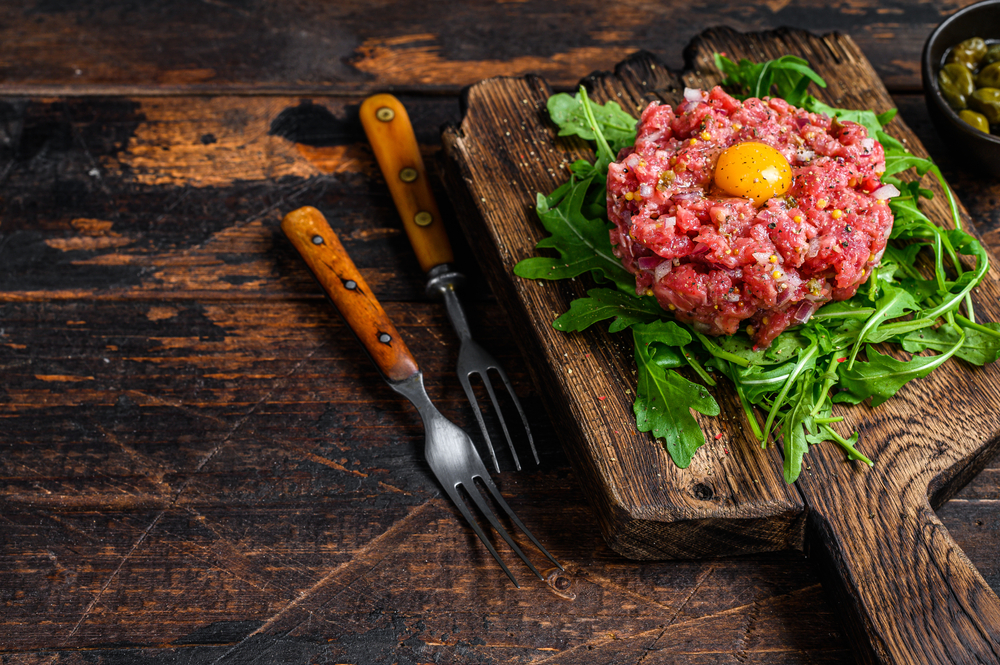 Preparation time: 10 minutes
Ingredients: 2-3 portions
250g of chopped sirloin
1 egg yolk
1 small onion
1 picked cucumber
Salt, pepper
10g of organic olive oil
Preparation:
Put the sirloin in a bowl, add yolk.
Add the onion and the pickle after cutting it into very small cubes.
Pour the olive oil, add spices and mix thoroughly.
Nutritional value:
Tags: beef tartare, coconut oil, diet, health, healthy food, tartare