The usage of fat burners has always been a thing, no matter if you were a competitive player or an amateur who was just beginning his fight with the figure, a burner was once the basis. Nowadays it is completely different. We know that a properly balanced diet and regular training are responsible for shaping our figure. It is worth mentioning, however, that there are measures that support the reduction of body fat which are not thermogenic at the same time. Such means include CLA. What is CLA? How does it work? How does it affect our health? I will try to answer these and other questions in the following article.
A few words about CLA
CLA, conjugated linoleic acid, can be found primarily in dairy products with high fat content, like butter or in animal meat, e.g. beef. CLA belongs to a group of very carefully tested bioactive compounds and has pro-health properties – is anti-cancerous, promotes anti-atherosclerotic activity, reduces adipose tissue, improves the immune system and increases insulin sensitivity. Many of the tests were carried out only on animals, but a lot of them were also tested on humans. CLA is included in the group of trans fats, but it should not be equated with very harmful hydrogenated vegetable fats.
The trans configuration in CLA is formed naturally and does not have a negative effect on our health or well-being. The content of CLA in food is dependent on many factors, and the most important is the way of breeding animals. It depends largely on the season of the year. In summer, CLA content is even twice as high as in winter.
It is worth mentioning that we eat too little CLA with food, as the recommended amount is about 3 g per day, and at our geographical latitude we consume a maximum of 1.5g per day. Therefore, in this case, it is worth thinking about supplementation.
CLA - properties
Conjugated linoleic acid is a popular ingredient in many supplements that, thanks to their properties, support weight loss. Products containing this compound may not be as popular as traditional thermogenics with caffeine or l-carnitine-based agents, but they also get quite a lot of interest among those who want to get rid of unnecessary kilograms. Studies show positive effects on fat loss, but also show that conjugated linoleic acid has beneficial health effects. It improves our bodies and reduces the risk of developing many diseases. The most amazing fact is that the regular use of supplements containing CLA positively affects the level of muscle tissue, as proven in most studies performed on CLA. This means that linoleic acid can support not only slimming, but also the growth of muscles.
In addition, studies show that conjugated linoleic acid (CLA) improves our body's resistance, reduces the risk of viral and bacterial infections, and reduces the risk of allergic reactions. It may work differently for everyone, but it also depends on the length of application of CLA formulations as well as on the amount of acid taken. It is worth noting that these studies show that CLA has a beneficial effect on insulin sensitivity and on the level of our cholesterol. It lowers LDL cholesterol and triglycerides, making the risk of cardiovascular disease much lower. In addition, animal studies have shown that taking linoleic acid reduces the risk of cancer, such as, for example, cancer of the large intestine, lungs, as well as breasts and skin.
Anti-tumor activity of CLA is linked to inhibition of proliferation and stimulation of cellular apoptosis. It is worth mentioning that animals that were administered CLA during studies experienced some reduced forms of cancer. That is why there is still a need for many studies in the field of substance use, but especially in humans, so we can fully understand the effects of this acid and its side effects. As it is now, it is difficult to consider it on a wider scale.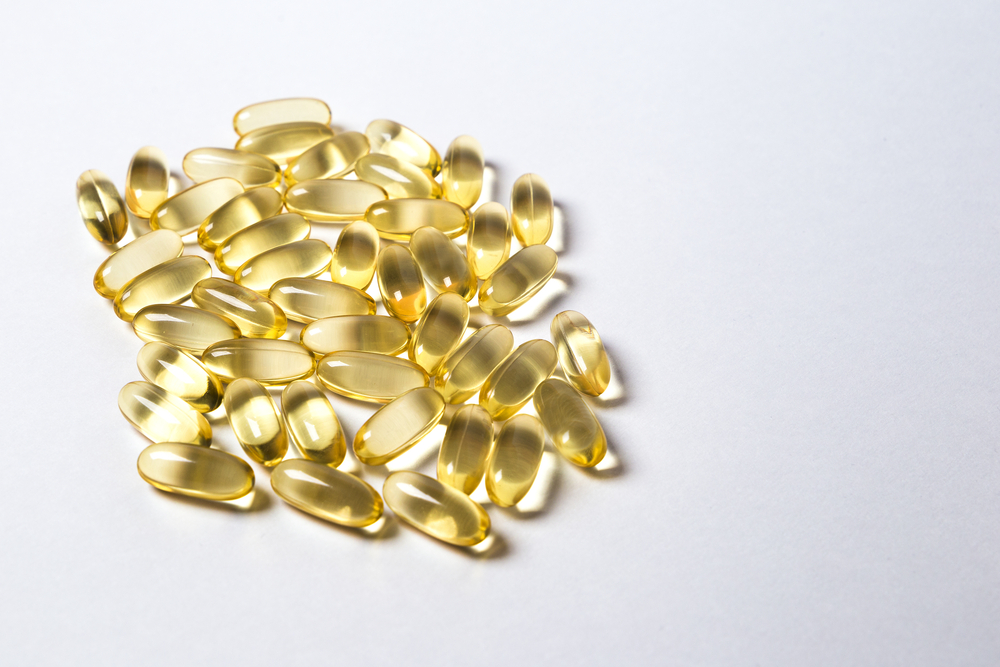 CLA and contraindications
There are several contraindications to the use of linoleic acid. It is not recommended for pregnant women, nursing mothers and children. In addition, it is worth mentioning that CLA may interact with some drugs, leading to diminished effects. Another, quite important contraindication is the fact that in large doses it may result in fatty liver and also digestive system complaints, such as nausea, vomiting, diarrhea or abdominal pain, as well as nausea. Many people also complained about quite strong in intensity headaches. The use of CLA is categorically prohibited up to 2-3 weeks before any surgery, as it may increase bleeding, and the postoperative period may be prolonged. Therefore, among other things, it is not recommended for people with poor blood clotting, as it may additionally reduce clotting, and as a result may lead to severe hemorrhaging.
Before we decide on CLA supplements, it's worth considering and thinking about the purchase. Often, these products have inactive isomers, so always buy supplements from proven sources. That way you'll avoid mistakes and leave satisfied.
Summary
Many products on the market, have a beneficial effect on our body, but also contribute to the burning of body fat. Remember, however, that taking supplements with a properly balanced diet and appropriate training allows you to achieve much greater effects. CLA will be a good addition that will support us on the way to a dream figure.
Tags: acid, cla, conjugated linoleic acid, healthy fatty acids, linoleic acid