Ashwagandha is still crushing the rankings of the most popular adaptogenic herbs. And that shouldn't surprise anyone! Ashwagandha is still to this day the most scientifically proven herb in terms of improving the state of our nervous system. We could point only at Rhodiola Rosea if we would have to find something similar (though, yet it's more energy-boosting when Ashwagandha has rather relaxing properties). Unfortunately, currently Ashwagandha supplements are the victims of their own success - everyone wants to have their own "Ashwagandha". And because of it, we have to emphasize on the quality of supplements. And because as always we want to provide only the highest grade ones, we have received another results of the independent scientific review - and that one is a new version of Ashwagandha from Apollo Hegemony - Ashwagandha Diamond!
Is the Ashwagandha really Diamond this time?
We have to admit - it is. Aswagandha supplements from Apollo Hegemony are maintaining their high quality with every bottle! And to prove it, we are presenting the results of scientific review from renown ABC Testing Inc. The summary of the review can be seen below!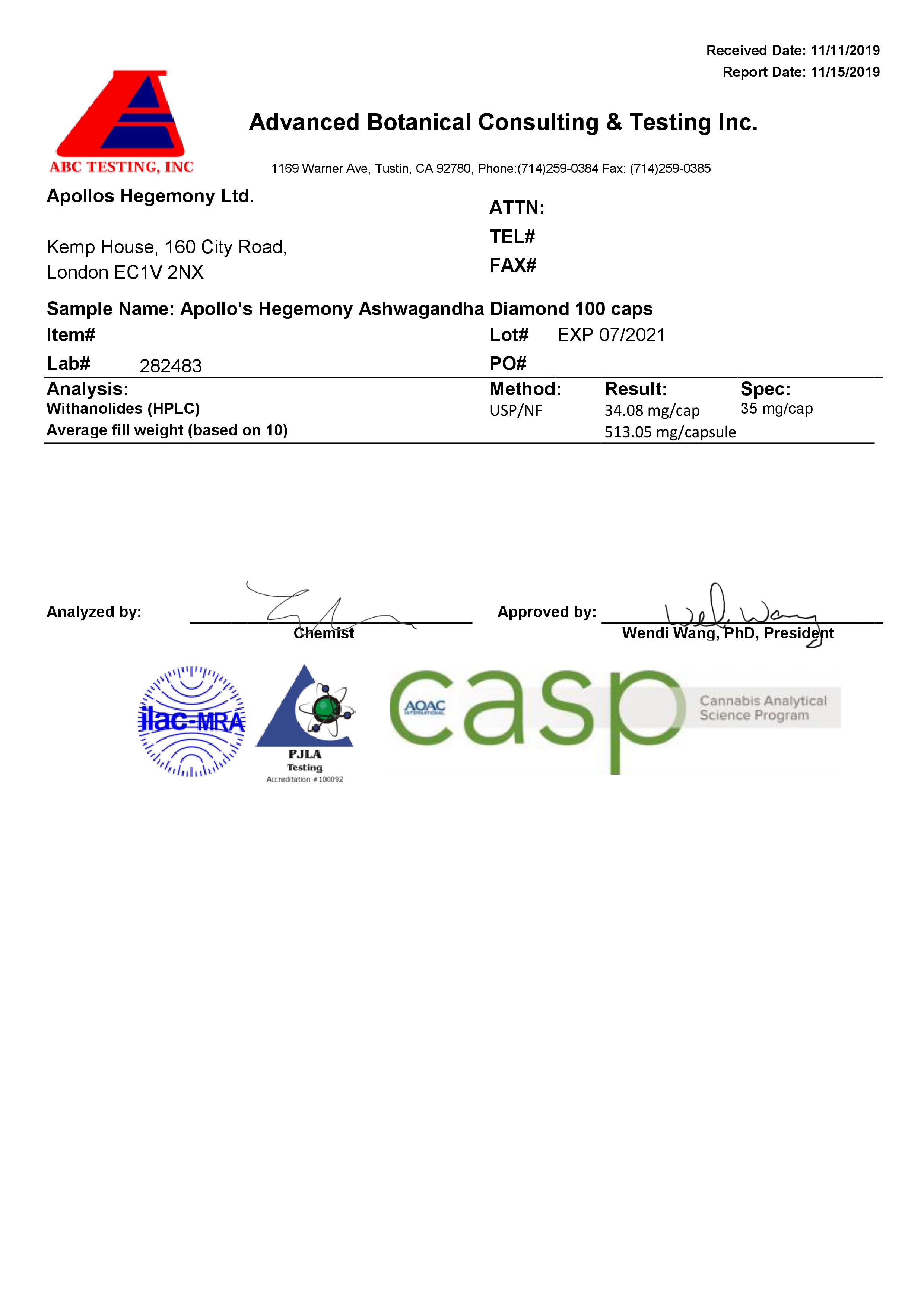 The producer focused on the content of the most important active substance of Ashwagandha - Withanolides. The producer declares 7% content of those compounds. And the review confirms it - taking in account statistical variability we could agree with the declared content of 35 mg of Withanolides per capsule! We cannot forget about specially used HPLC method - probably the most accurate testing method used nowadays. Of course, we cannot forget about other substances standardized by producer - 1% of alkaloids, and 0,25% of Withaferin A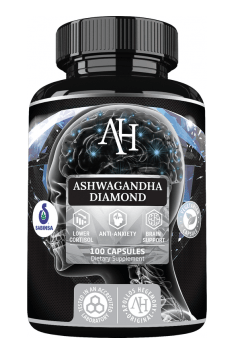 Summary
If you want to use Ashwagandha supplement (and if you are still not sure - check our other article regarding this topic) - we shouldn't convince you more, because Ashwagandha Diamond defends itself with its quality and renown of the Apollo Hegemony big and innovative line of products.
Tags: apollo hegemony, ashwagandha, diamond, supplements review