Continuing the theme of super-food and remaining in the topic of grains - flax and sage, continued. As I promised recently - today I will try to give you some practical advice on how to store and then prepare and consume these seeds - that they would stay fresh for a long time and be the perfect source of healthy, precious omega-3 acids.
However, nature knows what to do
Omega-3 polyunsaturated fatty acids are very desirable in our diet. Scientific reports still mention too low consumption and suggest reaching for vegetable sources to supplement the food ration with alpha-linolenic acid (ALA), belonging to the aforementioned group. Their weak point, however, is the highly unstable chemical structure. Reaching for sources of omega-3 acids should be taken care of by limiting the access of oxygen, light (UV rays) and of course - temperature.
So, how can we rescue those substances?
On the one side of the barricade, we have praised the chia seeds, and on the other hand, we now say, that we have to take so much care about them to be healthy. How to deal with it? Buy hermetically packed products and keep them in a cool basement/refrigerator? Nobody got time for that! The easiest solution is to choose wisely products from those seeds.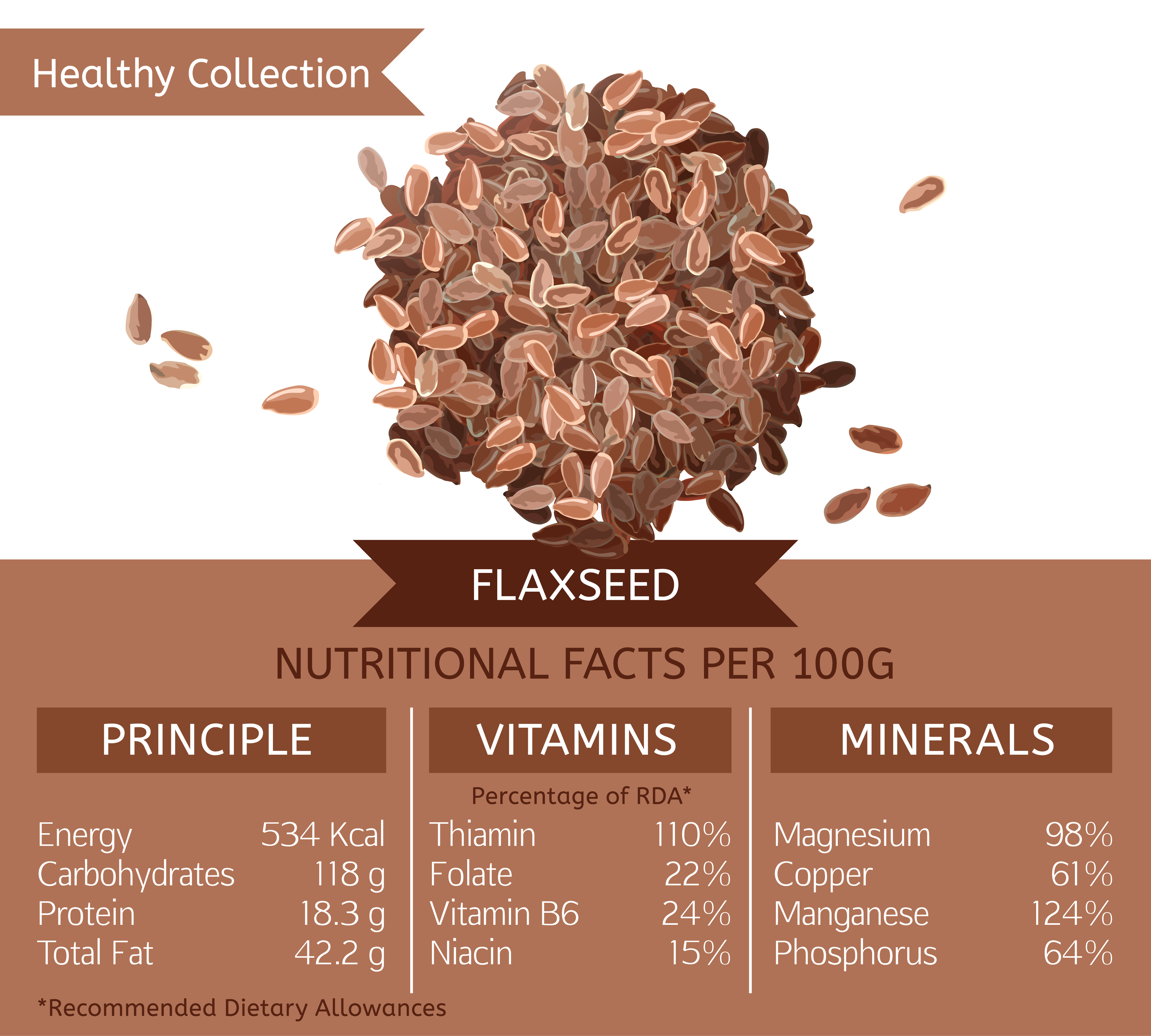 Buying whole flax or chia seeds instead of oil will be safer. Although (relatively) omega-3 acids are less in them, they contain, however, a whole range of health-promoting compounds, such as various forms of fibre improving bowel work, supporting the development of proper microbiota, lowering the level of cholesterol and glycaemia, and reducing hunger. Our seeds are simultaneously protected by a natural seed coat limiting the access of oxygen and temperature, as well as significantly reducing the number of UV rays that can have a destructive effect on alpha-linolenic acid.
Buying whole flax seeds, not it's ground version
Sure, the processed version of seeds is faster and more convenient, but let's think about it - how much time it will take you to throw 1-2 teaspoons of seeds into the coffee grinder every 1-2 days (it is assumed that you can grind some more of those for a week in advance and stick the excessive amount in a cupboard or refrigerator). Here, the situation is again taking in account the seed coat - it protects the grain intact. Ground, packaged and aged for months on the store shelf, the grain will not be the first freshness, and a lot of ALA will be lost in result.
A few practical tips
You can keep the seeds in the cupboard – only if it will not be bothered with the oven nearby. Room temperature is enough to obtain health-promoting substances from chia seeds or flax without fear of premature nutrient loss. However, if you decide to buy oil - remember that it should be bottled in dark glass and stored in a refrigeration temperature (it would be important already at the point of sale, and also during transport to the house felt cold - consider a thermal bag or tourist fridge - forget about the situation where you buy flaxseed oil, throw it in the trunk and go shopping, while the sun shines outside!