Last week I wrote about essential vitamins and minerals to support muscle gain, also known as hypertrophy. Read more about that here if you haven't yet. Today I will have a deeper look into essential micronutrients to optimize weight loss. This is an important subject because often when people are cutting down their nutritional intake by counting calories, they might miss out on some very important vitamins!
Before we get into the micronutrients, it is important to remember that losing weight is a long and tough process. It asks for a lot of discipline and perseverance, there is not a wonder pill which gets rid of all your fat overnight. You need to eat healthy, real foods and make sure you hit the right amount of protein, fat, carbs and overall the right number of calories. Besides that, it is important to do proper workouts and live a healthy and active life in general.
The micronutrients in this blog alone, are not enough to realize weight loss but will definitely help your body function better than without these micronutrients.
Without any further or do let's get into the essential minerals for weight loss.
Iron
The iron deficit is one of the most common nutritional deficiencies in the United States and goes by the name of iron deficiency anaemia. However, iron is very important because it helps create energy from food. Also, Iron helps to carry oxygen to cells and muscles, healthy oxygen levels in your cells and muscles support fat burning processes and could, therefore, be a very important micronutrient.
Iron is found in lean meats, spinach, beans and shellfish, are you eating enough of these foods? If not, you could opt an iron supplement such as Organic Iron by Microferr. This supplement contains, besides iron, also vitamin C which is known to stimulate the absorption of iron.
Magnesium
Magnesium is almost a super mineral, it has many benefits for a healthy body, for muscle gain and for weight loss. Magnesium is involved in over 300 enzyme reactions, it helps regulate blood pressure, plays a major role in muscle contractions and has positive effects on brain health, muscle repair and muscle growth according to Dr Jaime Schehr.
Therefore, it is highly recommended to consume the right amount of magnesium throughout your life, when you are gaining muscle, losing weight or even maintaining health. The following foods are high in magnesium; nuts, seeds, legumes and leafy green veggies for example spinach. If you find it difficult to fit these foods into your diet, you could decide to try a magnesium supplement such as Apollo's Hegemony Magnesium Malate.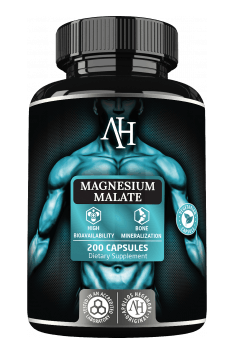 Vitamin B
Besides previously mentioned minerals, it is also important to get the right vitamins. Vitamin B is very important, not for just weight loss but also for many other body functions. Vitamin B includes a whole range of different vitamins such as B1, B2, B3, B5, B6, B7, B9, B12.
These vitamins help metabolize macronutrients such as protein, carbs and fat which is extra important during weight loss. Due to the fact that vitamin B is a complex vitamin with many aspects, you can find parts of vitamin B in many foods. Healthy vitamin B rich foods are; beans, lentils, eggs, lean meat, bananas and more. To make sure you get the right amount of every vitamin B, you could opt a vitamin B complex like the B-Balance from Apollo Hegemony.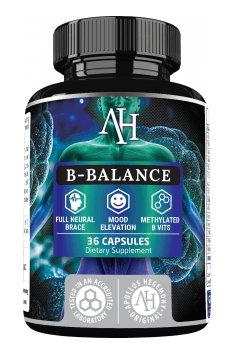 Vitamin D
Vitamin D, the famous vitamin which you can get from the sun but unfortunately one which many people do not get enough of due to not leaving the house, working long days and living in climates where there is not much sun, to begin with. Vitamin D is essential to maintain a healthy immune system. Research has shown that obese people, often lack sufficient levels of vitamin D, however, there is not enough research done to figure out what exactly vitamin D does regarding weight loss. Nevertheless, vitamin D may prevent depression according to research, which could be helpful.
While trying to lose weight, you become more vulnerable to negative thoughts and therefore vitamin D might be a good mood booster.As mentioned before, the sun is the best source for vitamin D, but it can also be found in certain foods such as; sardines, tuna, salmon and egg yolk. Lastly, you can also decide to choose a vitamin D supplement. I would recommend Apollo's Hegemony Vitamin D3 supplement to ensure you get enough Vitamin D.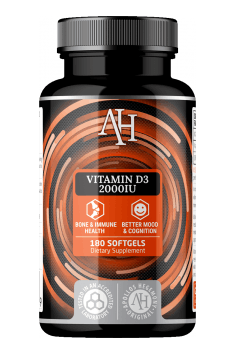 Fibre
Last but not least, fibre. I know fiber is not a real micronutrient but actually a kind of carbohydrate and therefore maybe not belong in this list. However, fiber can be a great help when it comes to weight loss. Fibre helps maintain a healthy bowel, control blood sugar levels, lower cholesterol levels but on top of that it simply makes you feel full faster. Including enough fibre in your diet will help prevent overeating.
Fibre can be found in whole-grain foods, fruits, vegetables, nuts and seeds and more. There is a lot of choices, but if you still can't get the right amount of fibre in your diet, you could try a fibre supplement. For example, Fiber Perfect by Jarrow.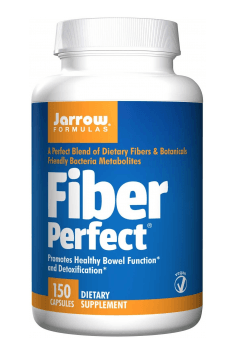 There you have it, 2 essential minerals and 2 essential vitamins to support weight loss.
Summary
Now, you may have noticed that there are many similarities between the micronutrients needed during weight loss as during muscle gain. That is because while trying to lose weight, it is very important to maintain muscle mass and support your muscles and cells because 2/3 of all the calories you consume in a day are used to simply maintain your body, muscles and cells, the other 1/3 is used for your daily activities such as work, walking, cycling, training, etc.
Also, keep in mind to listen to your body, if you eat certain foods or supplements but they produce bad symptoms or make you feel tired, you should experiment with different foods. It is a life-long process and only you will know what is best for your body after experimenting. It takes many years for anybody to know what is best for their body, so take your time, and, as I already said, don't forget to listen to your body.
Written by Sven Nicholson | Online Personal Trainer @ www.healthychanges-pt.com
Sources used
https://www.healthline.com/health/food-nutrition/vitamins-to-boost-metabolism#supplements-that-don't-work
https://www.mayoclinic.org/healthy-lifestyle/nutrition-and-healthy-eating/in-depth/fiber/art-20043983
Tags: minerals, muscle growth, muscle mass, vitamins